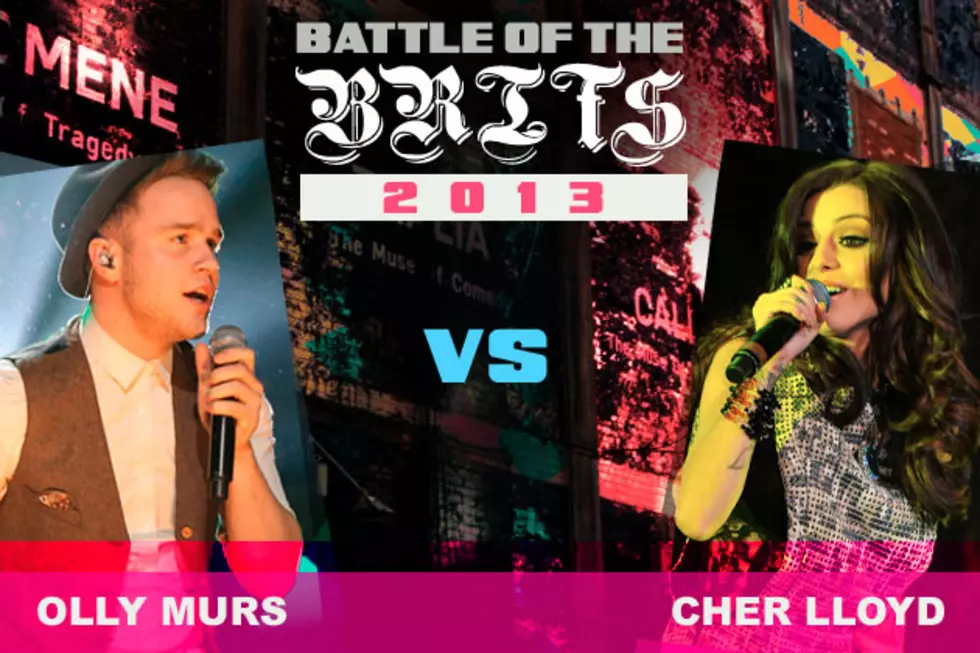 Olly Murs vs. Cher Lloyd – Battle of the Brits
Kevin Kane / Theo Wargo, Getty Images
Olly Murs and Cher Lloyd have something major in common -- they both got their starts on 'X Factor'! The duo of Brits have gone on to successful recording careers, but which of these pop artists from the U.K. reigns supreme in your book? Olly or Cher? It's up to you decide who will move on in our Battle of the Brits competition!
We'll start with Olly Murs, who has a huge personality to match that commanding voice of his. The fun-lovin' singer-songwriter was the runner-up on the sixth season of 'X Factor' in the U.K., and quickly went on to sign a major record deal following the show. The Essex native now has three studio albums and three No. 1 hits in the U.K. to his name, as well as some notable chart success in the U.S. with the ridiculously catchy ditties 'Heart Skips a Beat' and 'Troublemaker.'
Like her opponent, Cher Lloyd also shines bright in the personality department -- the bubbly pint-sized diva sometimes exhibits major sass on songs like her crazy infectious single 'Want U Back.' The 'Sticks + Stones' songstress, who hails from Worcestershire, also has chart-topping songs in the U.K., one of them being her debut 'Swagger Jagger' (No. 1) as well as the hit 'With Ur Love' (No. 4). Lately, she's been busy working on her sophomore LP, lending her distinct voice to songs by Demi Lovato and Sean Kingston, and guest starring on 'Big Time Rush.'
So, who will gets your vote in this round of Battle of the Brits? Will Olly go on to face a new competitor, or will it be Cher who comes out on top? Vote for either of these artists below (you can vote up to once per hour) until the poll closes on July 17 at 2PM EST.