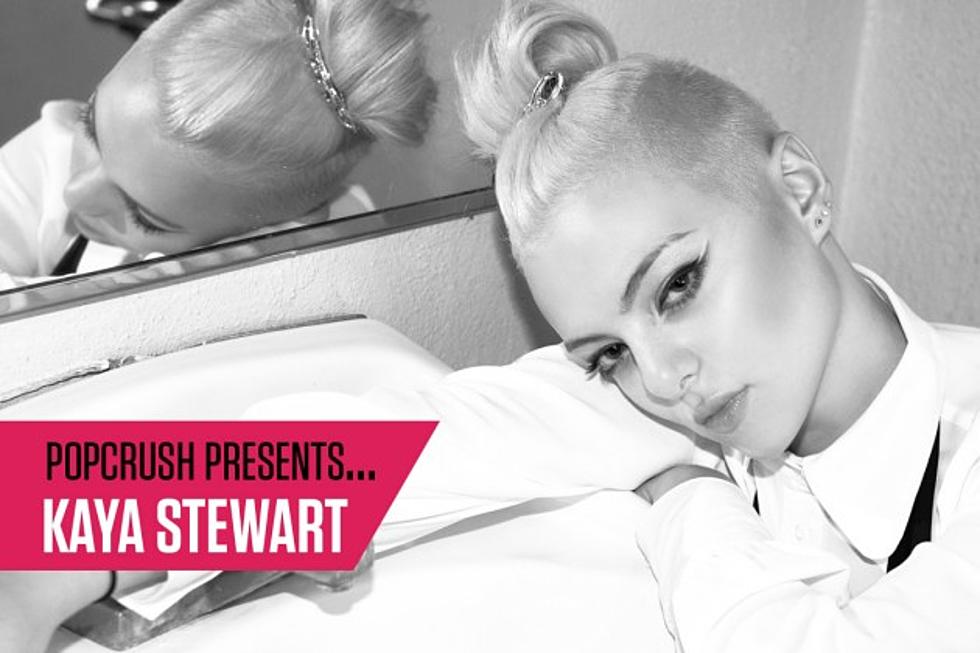 PopCrush Presents: Kaya Stewart
Warner Bros. Records
Every week at PopCrush, we're putting the spotlight on one up-and-coming act you need to know about. Why? So you can get on board early before everyone else and their mother jumps on the bandwagon…and so you can be that one friend in the group who's always like, "Um, actually, I prefer their earlier work."
You're in math class. You're taking a test. You know you're not going to pass — partly because you didn't study, but mostly because you're distracted by that really cute boy in class. So. What do you do?
Well, if you're Kaya Stewart, you flip over that test and start hurriedly jotting down lyrics for your soon-to-be radio hit.
The 15-year-old singer on the rise isn't exactly your ordinary starry-eyed teen with a flair for prose. She grew up in a very musical home. In fact, you might know her father, Dave Stewart — better known as one-half of the legendary troupe, Eurythmics — the duo responsible for classics like "Sweet Dreams (Are Made Of This)" and "Here Comes The Rain Again."
And yes, she's already proven to be a force to be reckoned with in her own right.
Having just signed to Warner Bros. Records, Kaya just dropped her debut self-titled EP last Friday (July 10), including her debut single "In Love With A Boy" — the very same song inspired by her mid-quiz crush session. Equipped with a Jean-Baptiste Mondino-directed visual, the dark and stylish cut layers Stewart's surprisingly soulful vocals atop gritty, minimal electronic production — a mature offering for someone who still isn't quite old enough to see a R-rated movie at the theaters yet.
Today, we're excited to debut another piece of Kaya's debut In Love With A Boy EP: The lyric video for "Feel Good," another soulful selection from the collection. "You make me feel good / And you make me feel fine / You're always on my mind and that's alright," she croons above big, bright piano and horn instrumentation, veering away from the electronic sound of her debut.
The singer is currently hitting the road on the VANS Warped Tour throughout the next few weeks before she returns this fall with her debut album, which was produced by...her father, Dave Stewart. Hey, when you're living with the best...
Check out Kaya's "In Love With A Boy" up top, as well as the premiere of the "Feel Good" lyric video down below — and make sure to let us know what you think of Kaya in the comments below.
Who would you like to see featured in PopCrush Presents next? Tweet us at @popcrush with your recommendations using #PopCrushPresents!