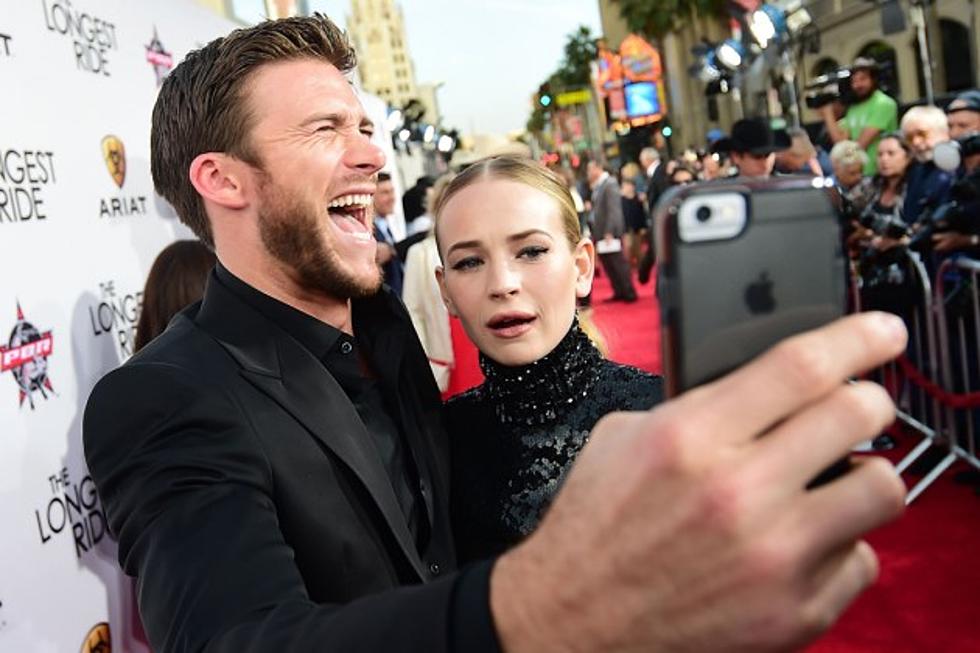 10 Times Scott Eastwood Made Us Swoon
Michael Buckner, Getty Images
Are you all as excited as we are to see Nicholas Sparks' latest romance flick The Longest Ride next Friday? Sparks' 17th romance novel is his ninth to be adapted to film and centers around star-crossed lovers Luke Collins, a bull-riding champion, and college student Sophia Danko. The duo is drawn together by their unexpected and significant connection to a mysterious widower named Ira.
We absolutely cannot wait to watch and see how the love story plays out on the big screen. The film also stars Britt Robertson, Jack Huston, Oona Chaplin and the drool-worthy hunk Scott Eastwood. We know you're just as anxious to see the 29-year-old stud in all his cowboy glory in the flick, and we don't blame you.
So we've done you the favor of scoping out Scott's Instagram to find 10 of his cutest-to-sexiest moments that made us faint.
1

When he gardened shirtless

After seeing this pic, it's so obvious that Scott's next role should be as a gardener who never goes out wearing a shirt on his back. Like seriously, he makes digging up dirt look like foreplay, and is that butt-cleavage we're seeing there?!

2

When he hung out at the beach

We think it's very important that we take in all of the ab muscles Scott is flexing at us right here. Everything about this picture just screams, Go'head, touch my bod, babe! We are trying our best not to faint again but... Oh no! it's happening again!

3

There's something about a man who effortlessly flexes his biceps while carrying heavy objects that turns us on. And how's about the sexy stubble in this pic? Ladies, is it getting hot in here or is it just us?

4

When he got us pumped for a workout

Scott is the perfect motivation for getting us into the gym, and here's the obvious proof. Never seen a crazy face like this that actually looked more sexy than insane, but whatever he's selling with that chest of his we're buying with our eyes!

5

When he soaked up the sun in Hawaii

We don't think anyone would mind being his personal fan-girl (see what we did there?) for a day in the Hawaiian sun with Scott. Like, are we the only ones that wished we were that pink mini-fan right now?Just the thought of being held in his hands has us blushing bright red over here.

6

When he flowed in the wind

It's totally okay if you're still gasping at those ab and chest muscles again, which are practically begging to be touched and pressed upon. And let's not forget how snazzy the man dresses, the wind accentuates that denim button-up, and those sporty shades just make him even sweeter eye-candy.

7

When he held this little puppy

Oh my God, this is the cutest thing ever! Just look at how adorable the two of them are together! We don't know whose innocent puppy-face is cuter in this pic, the one on the little pooch that he's cuddling here or his own!

8

We think dry Scott is sexy too, but wet Scott makes us sweat like crazy. We love the fact that he's not against having a little water fun for the camera either, but seriously Scott, allow us to do the honors of drying you off.

9

When he cupped this little kitty

Okay, a man who's a fan of both cats and dogs is a winner in our book. So where is it we stand for our shot at Scott, because seriously, this picture makes us want to take both of these cuties back home!

10

When he gave pet massages

We'll admit that this little pup doesn't seem that into the massage being given here, but we'd be more than happy to trade places at a chance to be rubbed down by Scott's burly hands! And then maybe we can return the same favor. Whattaya say, Scott?!