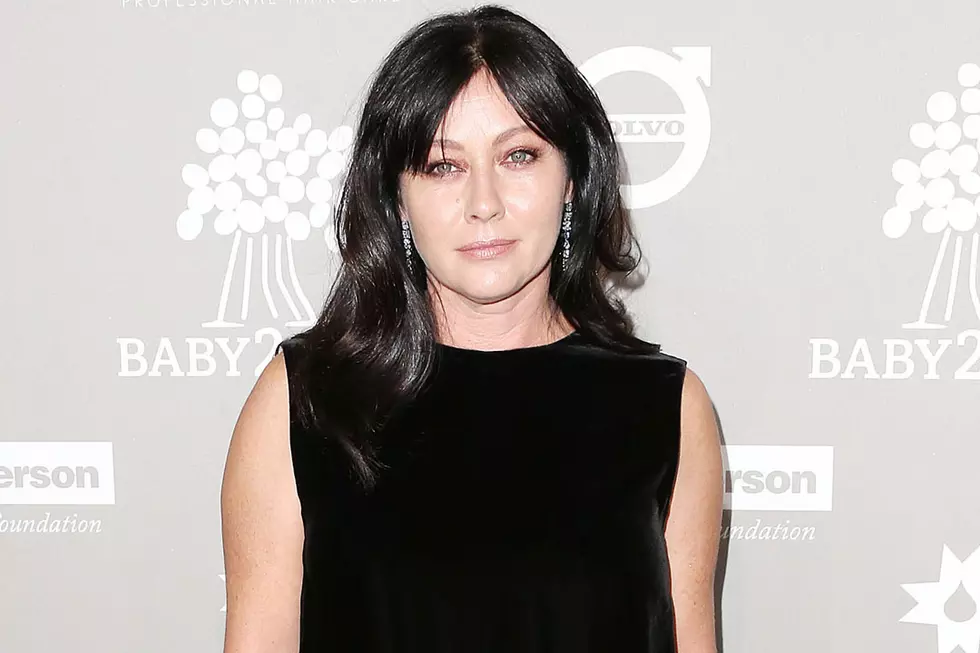 Shannen Doherty Discusses Breast Cancer in Emotional Chelsea Handler Interview
Frederick M. Brown, Getty Images
While Doherty has documented her fight extensively on social media -- often using Instagram to post about everything from her chemotherapy treatments to shaving her head -- she opened up further with Handler about how cancer has caused her to reflect on and reshape her life.
"I think what's beautiful and hard and interesting about cancer is that it tears you down and builds you, and tears you down and builds you," the Charmed actress said on Handler's Netflix show, Chelsea.
"It remakes you so many different times. The person I thought I was supposed to be or was going to be or who I thought I was six months ago is now somebody completely different," she continued. "And I realize, 'Wow, I really thought that I was so brave and so gracious this entire time and really I was just hiding.'"
The interview with Handler marks Doherty's first since receiving her breast cancer diagnosis back in August 2015.
"This was very hard and not humbling. Because I've already been humbled by cancer," she said. "It was hard in the sense of rethinking sort of who you are and how you come to terms with who you are now and accepting it and looking at your husband and thinking like, 'Dude, I'm so sorry.' "
Check out a clip from Shannen Doherty's interview with Chelsea Handler above and watch the full episode on Netflix.
15 Celebrity Co-Stars Who Disliked Each Other in Real Life