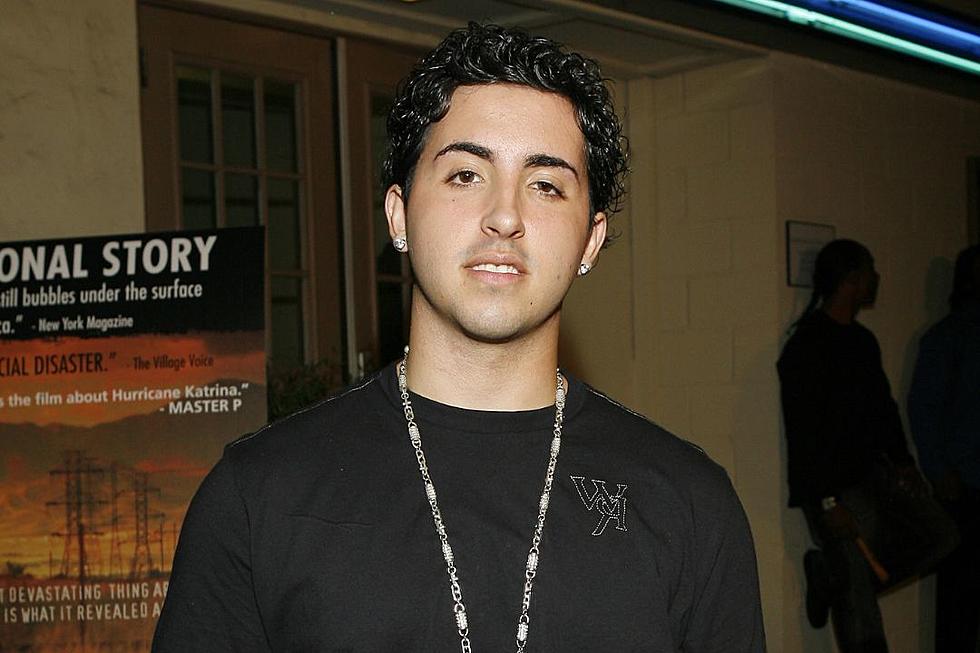 What Happened to Colby O'Donis?
Vince Bucci, Getty Images
Colby O'Donis hit the music scene circa 2008 with his hit single, "What You Got," featuring Akon, as well as a feature spot on Akon's "Beautiful," which hit the Top 20 on Billboard's Hot 100 chart.
His debut album, Colby O, was released via Akon's Kon Live label in 2008. O'Donis wrote or co-wrote 14 of the 15 tracks, while Akon co-wrote 10 tracks. The album peaked at No. 14 on the Billboard 200 chart, but it nabbed the 14th spot on the Top R&B/Hip-Hop Albums chart.
However, O'Donis is perhaps best remembered for his collaboration with a young Lady Gaga on her breakout hit single, "Just Dance," which he was featured on.
The two often performed the song at clubs before it skyrocketed to success and went 11x Platinum in the U.S.
Watch Lady Gaga's "Just Dance" Music Video ft. Colby O'Donis:
Below, discover what Colby O'Donis is up to today and if he's still making music.
How Old Is Colby O'Donis Today?
Colby O'Donis is 34 years old. He was born on March 14, 1989, in Queens, New York.
The singer was 10 years old when he was featured on the Stuart Little soundtrack and 17 when he signed a record deal with Babyface. He was only 19 when he was featured on Lady Gaga's "Just Dance."
Colby O'Donis' Most Famous Songs
Aside from his features on hit singles, Colby O'Donis' most famous song is "What You Got" off his debut album. The song has over 43 million streams on Spotify.
"What You Got" debuted on the Hot 100 at 86 but quickly climbed to number 14 and remained in the Top 50 for 25 weeks following its release.
His other top-streamed songs include "Thinking Bout Ya," "Under My Nose" and "Let You Go."
Watch Colby O'Donis' "What You Got" Music Video ft. Akon:
Is Colby O'Donis Still Making Music?
After kick-starting his music career as a child by opening for artists such as Backstreet Boys, 98 Degrees, Britney Spears and more, Colby O'Donis released his solo album, Colby O, in 2008.
He continued to release singles after his album before going on a four-year hiatus.  His sophomore album, Start Over, was set to release in 2014 but was ultimately axed.
READ MORE: Who Sings 'Give It to Me Baby' on 'Pretty Fly (For a White Guy)'?
At the height of the COVID-19 pandemic in 2020, O'Donis began working on music again. He has since released several singles, including his latest, "Don't Worry," in 2021, as well as a remix of Nelly's "#1" in 2022.
His last music video was 2019's "Confidence."
Watch Colby O'Donis' "Confidence" Music Video:
Colby O'Donis Now
Over the past few years, Colby O'Donis launched O'Donis Music Group, where he has spent time "working heavily within the sync space," according to his website. The site claims he has worked with brands including Apple, MLB, NBA, NBC, FOX and more.
O'Donis got married in November 2016. His wife, Erin Yvonne, is a dancer, actress and life coach. The couple have a 4-year-old daughter, Alina Cruz.
O'Donis alluded to new beginnings on Instagram on June 17 when he shared that he cut his hair.
"A lot of new things happening in my life & I wanted to be aligned with the new frequency. If you knew me from the past, then you don't know me at all," he captioned an Instagram photo.
One-Hit Wonders of the 2000s