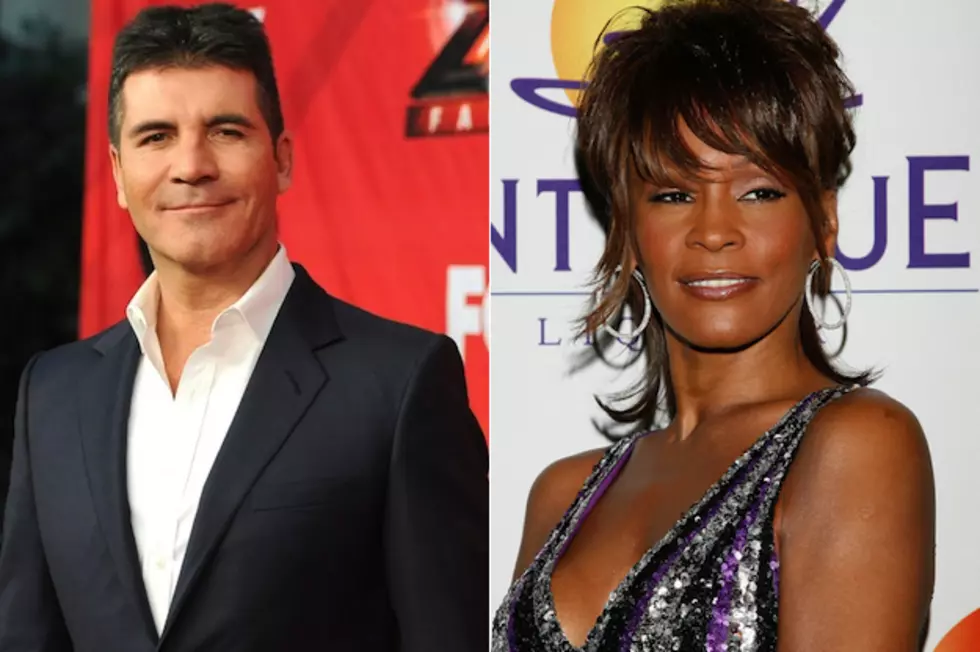 Whitney Houston Was Being Considered for 'X Factor' Judge
Before the untimely death of Whitney Houston, news surfaced that Whitney Houston was being eyed to be a possible judge on 'X Factor.' Apparently, the reports were true as Simon Cowell confirmed on Saturday (Feb. 11) with CNN's Piers Morgan that Houston was in consideration to be on the Fox reality competition show.
"We were ironically going to meet on Monday and of course, one of the names we were going to be talking about in that meeting as a possible mentor on the new series of 'X Factor' was going to be Whitney Houston," he said.
Cowell added that Houston would have been perfect for the gig and could have assisted in vocal coaching the new crop of talent on next season's show. "Given the choice, I would have liked to have taken her under my wing as well, because she would have been the ultimate, ultimate mentor to any contestant coming on the show," he says.
Of course, Cowell is saddened by the loss of Houston, who died on Feb. 11 in her room at the Beverly Hills Hotel. "[She] was one of the greatest voices in our time," he eulogized.