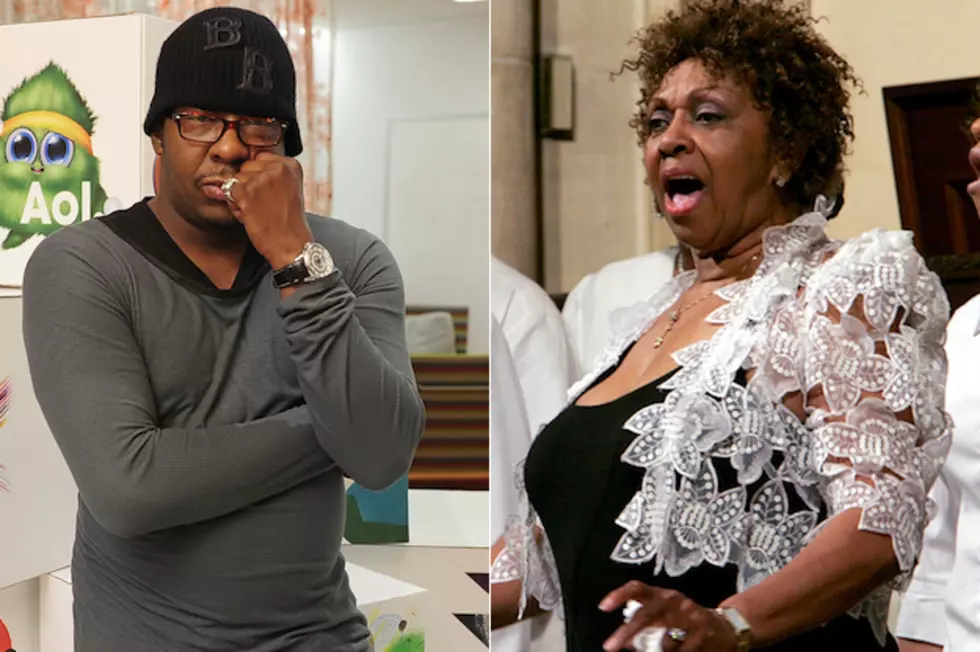 Cissy Houston Allegedly Trying to Block Bobby Brown From Whitney Houston's Estate
Apparently, Whitney Houston's mother Cissy Houston is trying to block Bobby Brown from pilfering off of her daughter's estate. If we are to believe TMZ, a battle is brewing between Cissy and the R&B crooner and, unfortunately, Bobbi Kristina is caught in the middle.
According to TMZ, family members are convinced that Brown is broke and is trying to be in his daughter's good graces so he could "latch on" to the estate. The gossip website claims that the family believes that Bobbi Kristina is the sole heir of Houston's fortune and Brown will stop at nothing to spend it all up.
TMZ is also reporting that Brown has been unable to see his daughter since her hospitalization, but that's not true. The New Edition crooner and other siblings are caring for Bobbi Kristina at this difficult time. In addition, Brown has been contacted by the Houston family to attend the funeral with his daughter.
One thing that TMZ does get right: There has been animosity between Brown and the Houston family ever since he married Whitney back in 1992 -- but we don't believe that Cissy and the rest of the Houston family members are still holding grudges now.
As we previously reported, the funeral for Whitney Houston will take place on Saturday, Feb. 18 in her hometown of Newark, N.J. The service will air live on both the Internet and network television beginning at 11AM ET.