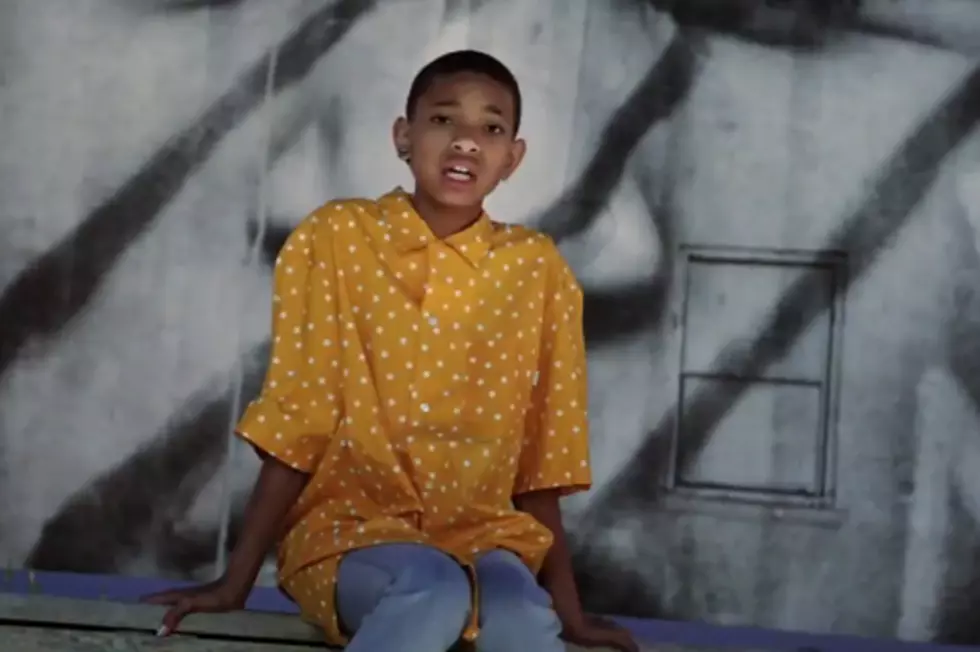 Willow Smith Slows Down + Reflects in 'I Am Me' Video
It's easy to forget that under the fierce style and fame -- much of it earned, some of it inherited -- that Willow Smith is still just 11 years old. Yes, 11! The starlet, who recently came under criticism for rocking what was likely a magnetic tongue ring, is still a kid trying to find her way and find herself, a theme that she explores in her new 'I Am Me' video.
The pint-sized Smith, her spidery limbs sporting skinny jeans and an oversized orange polka-dot button down, skateboards and sings through the city alone. (Girl, you're a kid! Where are your parents?!) In some scenes, she plays a mini keyboard on a park bench, in others she sits atop a street grate -- it's cool, she wore flats! -- and sings her cute lil' heart out.
"I am me / I am me / Here's my vulnerability / I'm free / And you can't stop me / I am me /And that's all I can be," she sings. She blasts her critics, belting, "Your validation is just not that important to me!" Once they hear this song, maybe they'll shut up, because it more than proves that the girl has some serious pipes.
The song, somewhat like 'Fireball,' is an ode to being true to one's self, both a serenade to her fans, many of whom are her own age and working on finding themselves, and also specifically to herself -- she sings about dyeing her hair and how it's not anyone else's business. While the subject matter may sound a little cheesy, Willow's in on the earnest joke, giggling and yelling "YOLO!" by the track's end.
Willow is Willow, and if that's all she can be, that's fine by us. She's doing great.
Watch the Willow Smith 'I Am Me' Video