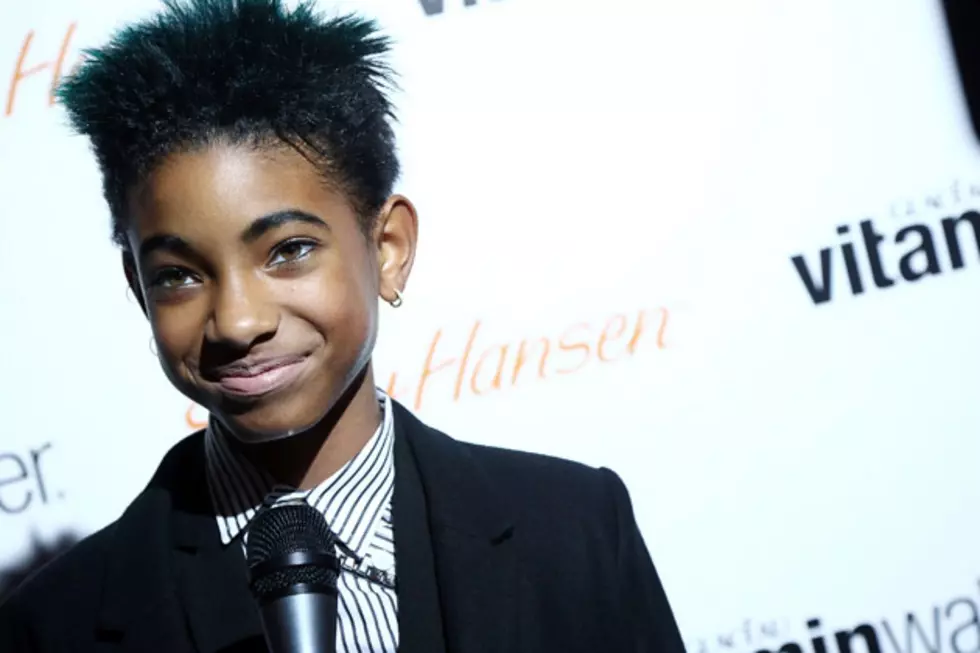 Willow Samples Radiohead on New Track 'Sugar and Spice'
Alexandra Wyman, Getty Images
Willow Smith has released a new track called 'Sugar and Spice' in which she samples Radiohead's 'Codex,' and steps further away from the days of whipping her hair back and forth.
The melodramatic piano-driven song was released on Jan. 8 via Willow's Soundcloud profile. The singer goes by the name Arbre Mort (French for "dead tree") on the platform. The tune showcases Willow's ethereal vocals, as she sings about her general malaise:
"I tried to be sugar and spice, but I'm melancholy and can't do anything right / The monsters under my bed keep making noise at night, I just want silence."
Talk about a 180! We still believe Willow is a 21st century girl, but she's tapping into a whole new creative side that, yet again, proves she's wise beyond her 12 years. Just six months ago, she was all about sending a message to her haters, but now Willow is going introspective.
The pensive ballad, aided by the dreamy sounds of Radiohead's 'King of Limbs' track, follows Willow's reflective 'I Am Me,' which was released last summer. Last year, the pre-teen star explained that she has a soft spot for slower tunes, "because when you sing ballads, people can see more of your voice and I like that."