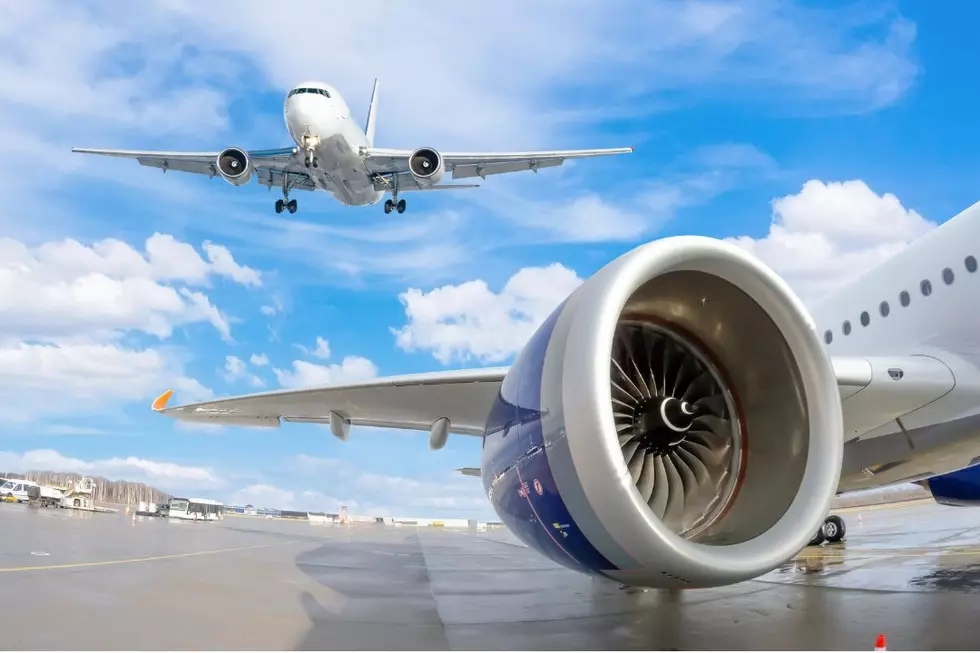 Woman Dies After Being Sucked Into Airplane Engine
ThinkStock via Getty Images
An airline worker died on New Year's Eve after being sucked into an airplane engine while working. Now, the family of Courtney Edwards, 34, is trying to raise funds for Edwards' three children.
According to People, Edwards was working at Montgomery Regional Airport in Alabama when she was killed by a plane engine.
According to reports, after touching down at the airport, a Piedmont Airlines pilot received a report that a cargo door was being actively opened while he shut down the plane's right engine.
An officer alerted a ramp agent about the engine still running moments before tragedy struck. Per The New York Post, a co-worker allegedly tried to warn Edwards that she was too close to the engine by yelling and waving at her.
Surveillance footage shows Edwards walking near the plane with an orange traffic cone before disappearing from view, sucked into the engine.
A co-pilot reported that the "airplane shook violently followed by the immediate automatic shutdown."
"Courtney was a valued member of her team and our union. She was away from her family working on New Year's Eve, making sure passengers got to where they needed to be for the holidays. She represents the very best of our CWA airport members, who constantly make sacrifices to serve the flying public," Richard Honeycutt, vice president of the Communication Workers of America District 3, Edwards' union, said in a statement.
According to a GoFundMe fundraiser, "Courtney was a Ground Handling agent for Piedmont Airlines, a subsidiary of American Airlines, a loving mother of 3 kids and a wonderful daughter to her beloved mother."
Meant to raise money for Edwards' children as well as cover funeral expenses, the fundraiser was initially launched with a goal of $25,000 but has since raised over $104,000.
Stars We Lost in 2022
See the famous icons we have had to say goodbye to in 2022, below.