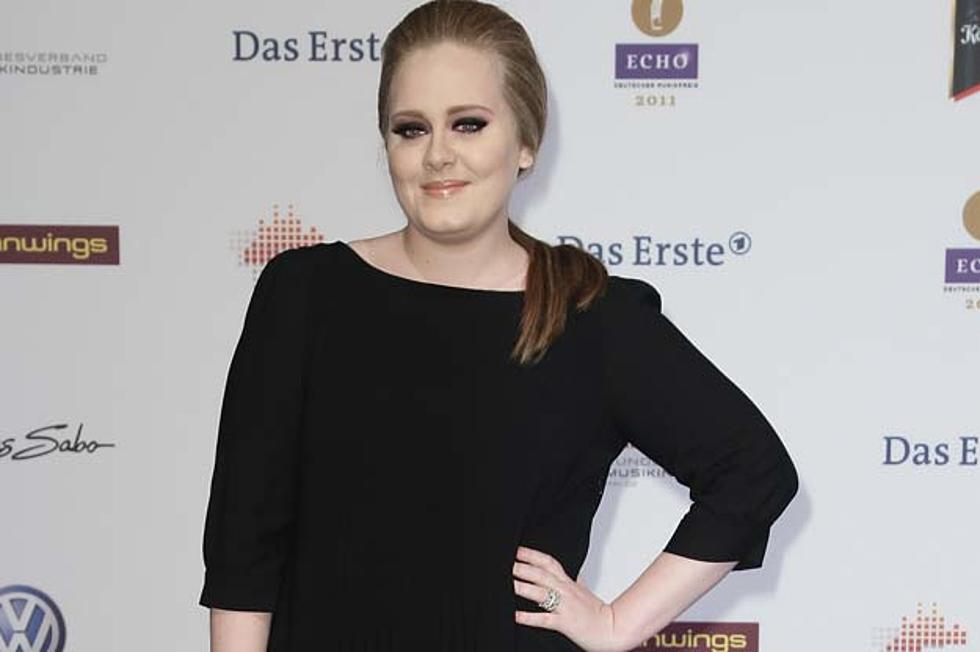 Adele Spotted Making Out With New Boyfriend
While Adele's heartbreak will forever be etched in our hearts and minds courtesy of her best-selling '21,' the singer appears to have moved on with her love life at this point. Adele, now 23, was photographed snuggling up to a bearded fellow in Florida. There are photos, too!
The Sun reports that the man the 'Someone Like You' singer was nuzzling with is named Simon Konecki. Konecki does look a bit like funnyman Zach Galifianakis and the singer has admitted to the paper in the past that she has sort of a crush on Galifianakis; so the fact that she's dating a doppelganger is likely no coincidence!
So what do we know about Mr. Konecki other than his physical similarities to a Hollywood comedian? Well, he's 36, so he's a bit older than our gal Adele, but he runs a Brighton-based charity called Drop4Drop. One thing is for sure, though. He seems to make Adele a happy girl.
Adele and Konecki reportedly enjoyed some time at the Everglades National Park near Miami for their romantic rendezvous. They even went on a man-eating expedition! Nah, not really. They just jetted around on an alligator-spotting airboat.
The shots show a clearly smitten Adele, who looked effortlessly stylish and dressed down in aviator shades, a tapestry top and black leggings, with her thick waves pulled off her face in a ponytail. Her new man rocks shorts and a hoodie, looking just as down to earth!