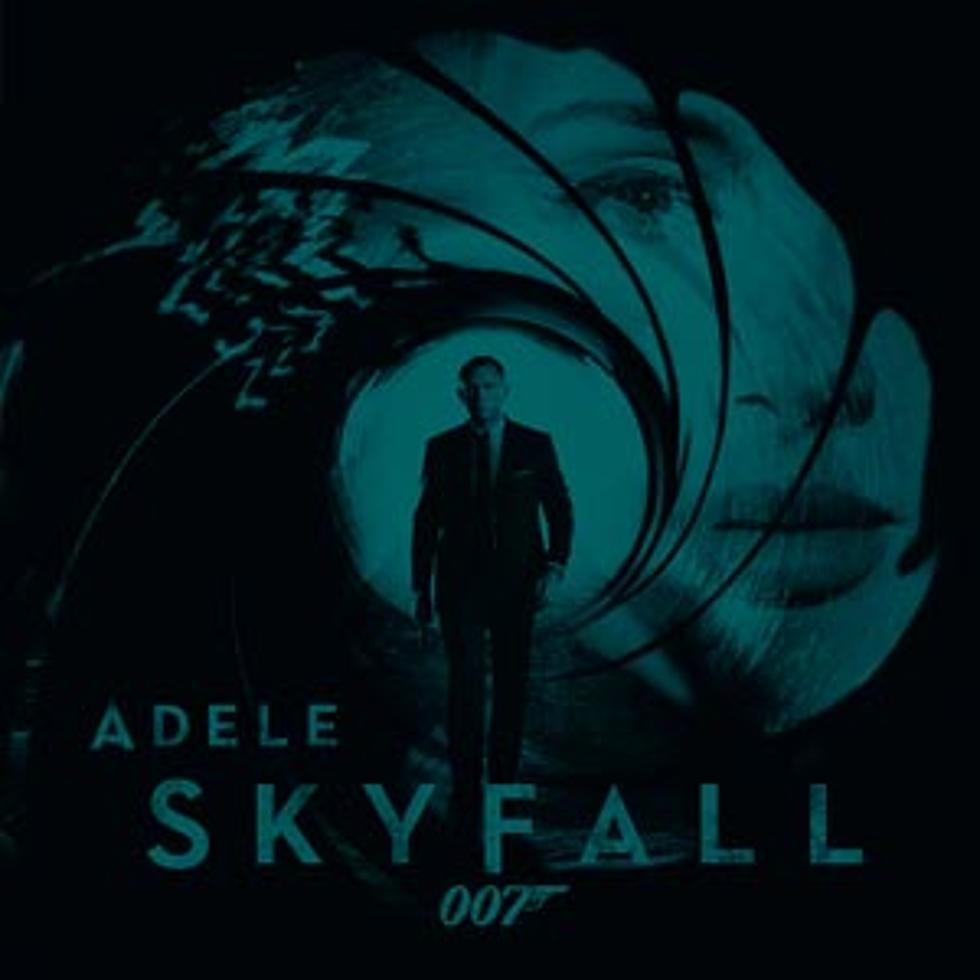 Adele, 'Skyfall' – Song Review
Columbia
Brand new Adele music is finally here in the form of 'Skyfall,' the theme song from the upcoming James Bond adventure of the same name. There is no British singer working today who could do justice to Daniel Craig's 007 like Adele. She was born to sing this song.
Adele is now a Bond Girl -- and without all those skimpy outfits her fellow pop stars wear. She doesn't need to resort to wearing bikinis and seducing a spy to be one of the most memorable Bond Girls ever. She is the sultriest, silkiest and smoothest Bond Girl of 'em all as she coos this theme.
It's a smoky, mysterious song, rich with instrumentation, thanks to the 77-piece orchestra that backs the singer. Now, 77 instruments might seem like they could combine to overwhelm a vocalist, but this Adele were talking about. She owns the song; the lush layers fall in line behind her.
We could pretty much envision 007 sipping a Heineken - his new signature drink, replacing martinis -- while romancing a pretty young thing, with 'Skyfall' playing in the background. It's a sultry song which is drenched in noir tones, courtesy of Adele's taut control and flawless delivery.
Adele is supported by backing vocalists but they don't come anywhere close near to her range or vocal beauty. She isn't belting during most of the song, either. Rather, she exercise a bit of restraint, without lessening any of her voice's impact.
But don't you worry, Adele fans in need and want of a big finish -- she delivers during the last half-minute.
The song escalates its tension during the last 30 seconds, as the instruments build and thicken. Adele lets 'er rip. It's as though she spends the entire song building up to that moment, to sing that massive note during the crescendo. It's wholly satisfying and worth the wait.
When she sings "Let the sky fall / When it crumbles / We will stand tall / Face it all together," we're apt to take the plunge with her.
Listen to Adele, 'Skyfall'