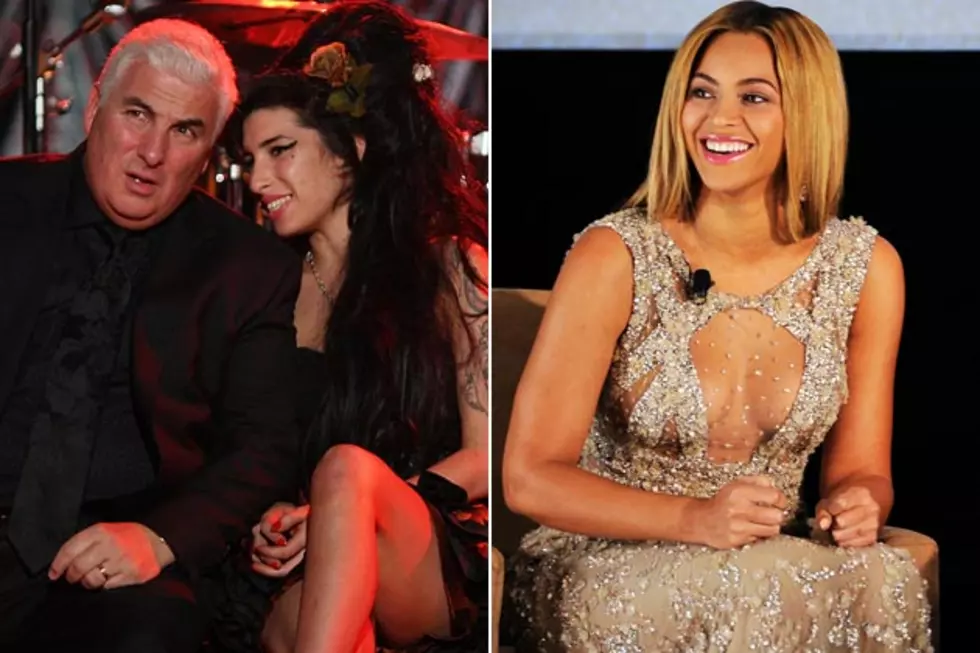 Amy Winehouse's Dad Rips Beyonce's 'Back to Black' Cover
Peter Macdiarmid / Larry Busacca, Getty Images
Amy Winehouse's father Mitch, God love him, does everything he can to keep his daughter's memory alive since her untimely death in July 2011. He is also vocal about things related to her musical legacy -- and right now, he's ripping Beyonce's cover of 'Back to Black,' which King Bey recorded for 'The Great Gatsby.'
What did Papa Winehouse have to say about Bey's version?
I don't think she brings anything to it.
Ouch. That's pretty harsh. Come on, this is Bey. The girl can sing and has a belter's vox. It's not like she is some manufactured pop starlet that uses studio effects to create her vocals.
Mitch also said, "I wasn't asked for my permission if they could record it."
Oh, I see, said the blind man. Papa Winehouse appears to be miffed since no one bothered to ask him if it could be covered and maybe that plays into his perception of the track.
He has, however, granted permission, but for a steep price. He wouldn't share the exact figure, but did say it was substantial. He declared, "They have got to pay for the privilege, which is what they are doing. I can't tell you how much it is, but it's a lot of money."
Okay, so what's the problem then? They're paying handsomely for the rights, so shut up about it.
Mitch remains at work on an album that will feature some of his daughter's early efforts. Profits will benefit the Amy Winehouse Foundation, which he set up in her name after her tragic passing two summers ago.
Watch 'The Great Gatsby' Trailer Featuring Beyonce's Amy Winehouse Cover