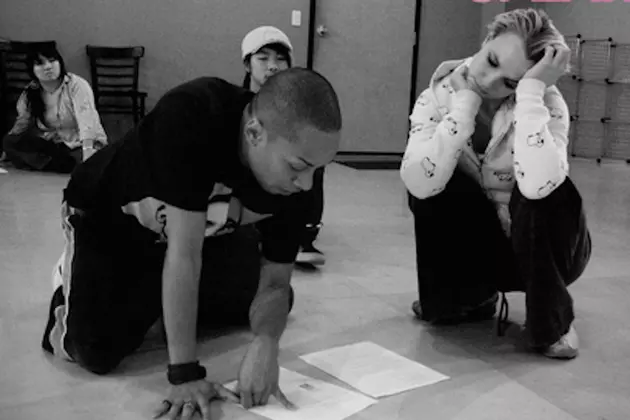 Andre Fuentes, Dancer and Choreographer, Dies at 40
BritneySpears.com
It's a sad day for the dance world, as well as the Britney Spears Army: beloved dancer and choreographer Andre Fuentes was found dead last night (May 31), his rep confirms to PopCrush.
"He was a dear friend and long time client and will be missed terribly," says Jim Keith of The Movement Talent Agency.
After dancing back-up for Britney over the years in both live performances and music videos for classics like "I'm a Slave 4 U," "Sometimes," "Born to Make You Happy" and "(You Drive Me) Crazy," Fuentes also choreographed several routines himself for Spears over the years, including the "Womanizer" and "Circus" music videos and the Circus promotional tour. He also acted as the contributing choreographer for the Circus Tour.
In addition to Spears, Fuentes also worked with Beyoncé, No Doubt and Brandy, and even choreographed Prince's video for "The Greatest Romance That's Ever Been Sold."
"He's just amazing. He gets it. He gets me. And he knows how to make a woman look good. He gets my body. He knows my body. He knows what makes me look great, and that's why I like him," Britney said of Andre in her 2008 documentary, For The Record.
Friends and fans from the dance community have since poured out their condolences and personal messages for Andre via social media.
"RIP Andre Fuentes You inspired me so much," wrote popular dancer and choreographer Yanis Marshall.
"Dawg, I was just peeking into his class at Edge not too long ago. 'Andre still giving the kidz a proper jazz class!' We will miss u!!," said JaQuel Knight.
"I feel at a loss for words. A beautiful dancer with a contagious energy who always embraced me with that massive heart of his," dancer Nanci Anderson wrote on Andre's Facebook page.
Britney's mother, Lynne, also shared her condolences: "So sad and shocked to hear about the passing of a dear soul, Andre Fuentes. So very talented with mesmerizing and memorable dance choreography. Thanks Andre, for sharing your amazing talents with my daughter. R.I.P."