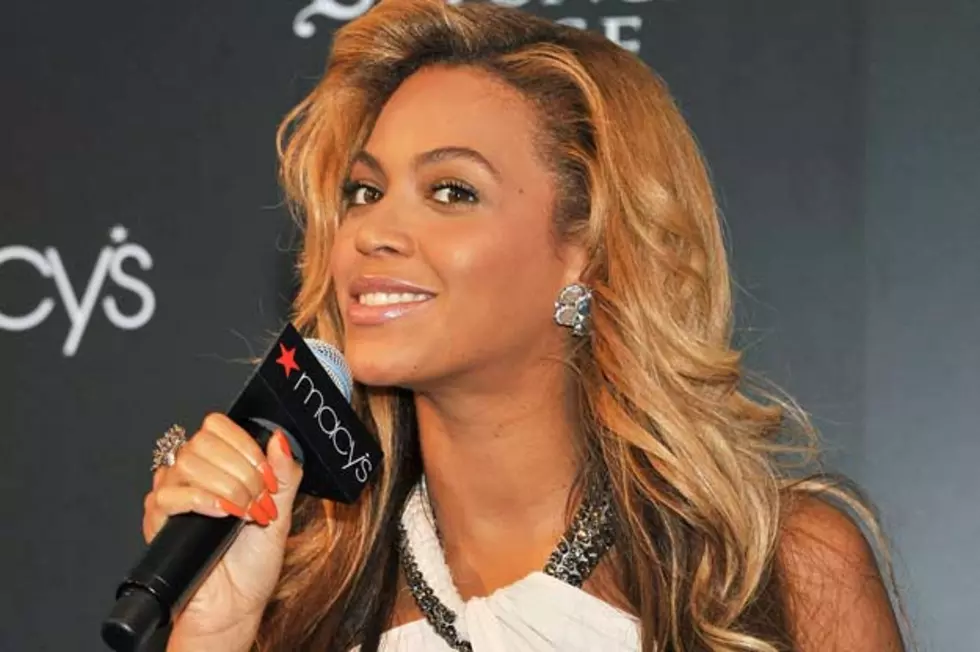 Beyonce Designing Maternity Line
Folding, prosthetic stomachs be damned! In light of yesterday's web rampant speculation that Beyonce is faking her pregnancy with the help of a faux baby bump after an Australian TV appearance, we'd like to point out something the singer spoke about in her recent cover story and spread for Harper's Bazaar.
Bey revealed that she is working on a maternity arm of the House of Deréon ready-to-wear line that Bey and her mother (and baby grandmamma) Tina Knowles are partners in.
"All I see now are clothes that are flattering on a pregnant woman," Bey noticed. "It's been so exciting for me! I love figuring out designs that still make me feel edgy and sexy while pregnant." That's a conundrum that most pregnant women battle, so Bey is doing her part to help her fellow females look good while preggers.
Even though she is wearing breathable, mobile and "flowy fabrics are always flattering," the singer still keeps her heels close by. "I still rock my stilettos," she said. Spoken like the diva she is.
Please, gossip hounds, don't go speculating that wearing stilettos means she is really not pregnant since no woman with child could properly balance on towering heels. All you need to do is look at Victoria Beckham for proof that it is possible.