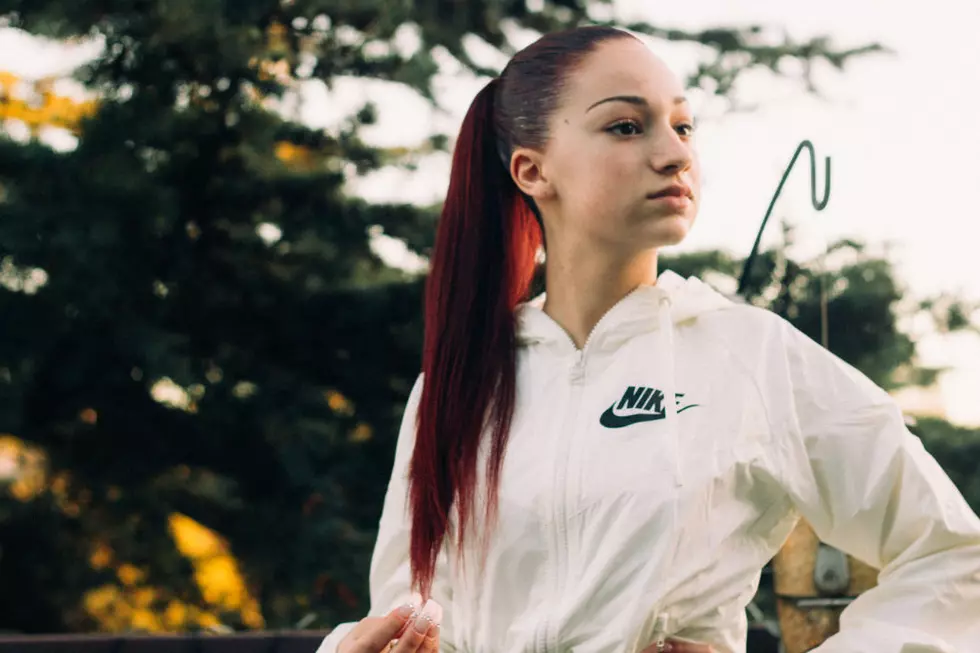 Bhad Bhabie Announces 'Bhanned in the USA' Tour
Trent Barboza, Getty Images
According to TMZ, the 14-year-old meme turned musician — real name Danielle Bregoli — is set to embark on a 25-date tour beginning April 14. Sources told the outlet the trek, Bregoli's first, will hit cities including Dallas, Miami, and New York City before heading overseas to Europe.
Bregoli first gained notoriety for a 2016 appearance on Dr. Phil, during which she coined the viral catchphrase, "Cash me outside, how bow dah?" and solidified her status in internet lore. After a few-months stint at Turn-About Ranch, a residential program in Utah for troubled teens, a return to Dr. Phil, and a cameo in Kodak Black 's "Everything 1K" video, she launched a rap career, releasing singles like "These Heaux" and "Hi Bich." She's since signed a record deal and now boasts over 3.6 million subscribers on YouTube.
Looking back, Bregoli told PopCrush earlier this month, she's grateful for the start Dr. Phil gave her, but eager to move on. "I'm glad that it happened. I mean, it did something for me but I think it's something that does need to be kinda thought about," she said. "Like yes, I'm grateful for it, but I think it's something that like people are holding a little too tight to."
Bregoli was tight-lipped about upcoming music, but said she has a mixtape coming soon.
PopCrush Presents: The New A-List