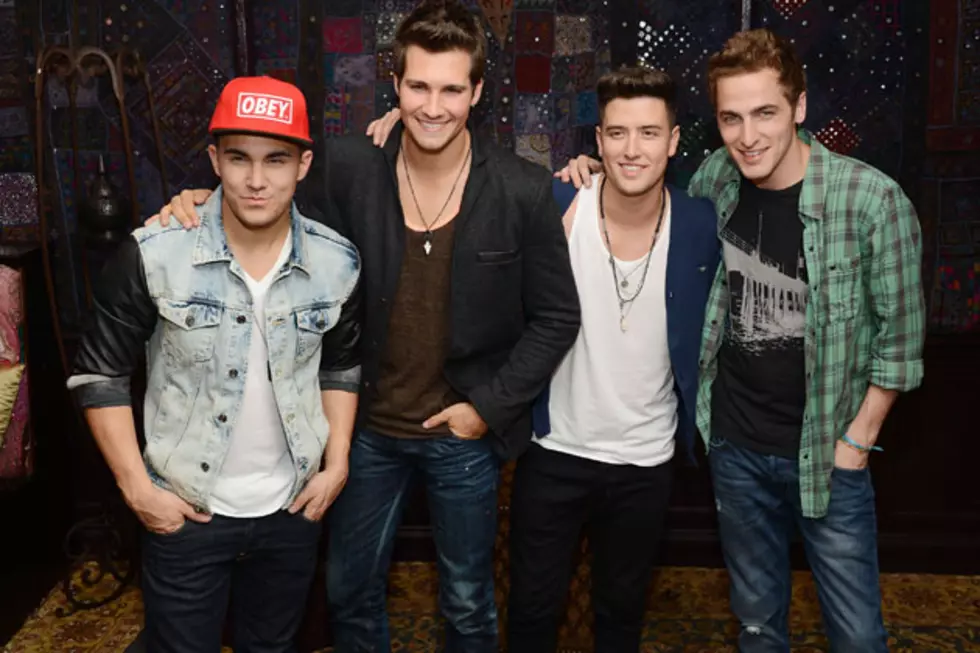 Big Time Rush GIFs – Weekly Motion Picture Collection
Jason Kempin, Getty Images
Here at PopCrush, we love us some Big Time Rush. The boys' third studio album '24/Seven' comes out next week, and while we'd like to buy an infinite amount of copies, we figured we could celebrate in another way ... with GIFs.
The BTR guys have larger-than-life personalities and they could make anyone smile even if they're doing the most mundane tasks like reading a book or mowing the lawn. On second thought, we'd pay to see any of these guys mow a lawn. See? We told you we love BTR! So let's get down with boys of Big Time Rush!
With their powers combined...they are...BIG TIME RUSH!
Kendall's reaction to the last episode of 'Game of Thrones.'
When James heard that Amelia Earhart's plane might have been found.
What do you say to people who think you are too fabulous, Logan?
Are you guys are going to see Grumpy Cat's movie?
James Maslow may not have won our Prom King poll, but he still knows how to rock a crown like the best of 'em.
There's this new craze called Prancercising and we think Logan has got the hang of it...
When Kendall first heard Miley Cyrus' new track 'We Can't Stop.'
Any last words for your Rushers, boys?
Actually, before we leave you, here's a GIF of Carlos eating a corn dog. Why? Just 'cause.