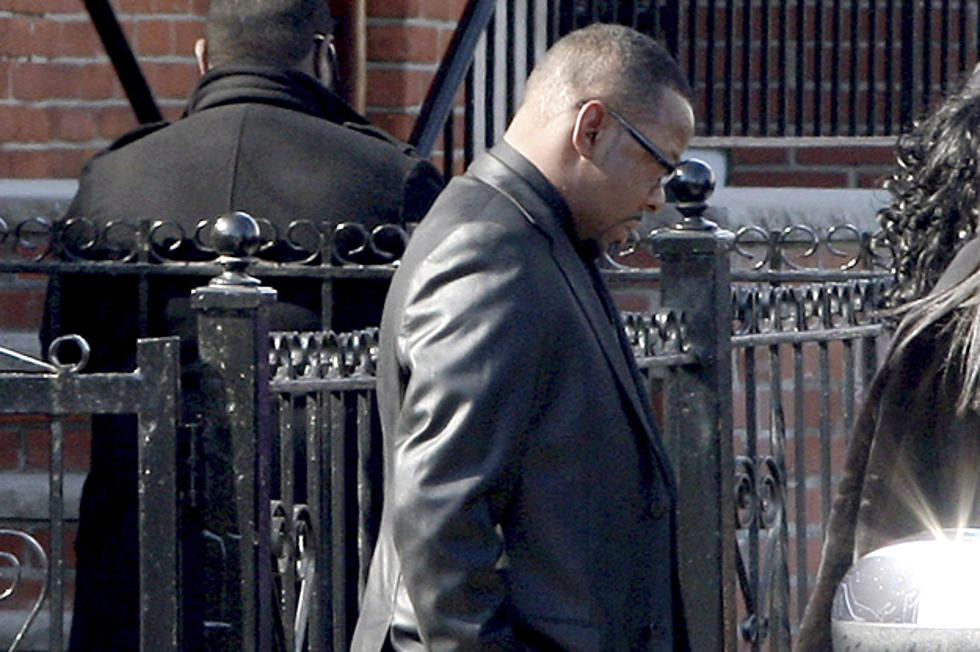 Bobby Brown Won't Comment on Whitney Houston's Open Casket Photos
Following the fallout from the National Enquirer's publication of Whitney Houston's open casket photo, there's been quite a bit of speculation as to who leaked the shot. While the funeral home and Houston's family adamantly deny any involvement, Bobby Brown has remained silent on the matter.
When TMZ cameras caught up with Brown outside of a lounge in Hollywood, Brown didn't answer any questions about the shot, though he did make goofy faces at the cameras once inside his vehicle. Brown was accompanied by fiancee Alicia Etheridge.
It's unfair to assume that because Brown hasn't talked about the photo that he's not disturbed by it. Based on Brown's relations with Houston's family lately, we think it's a smart move on his part to stay silent. Sources have said previously that Brown is afraid media attention will inhibit his efforts to bond with his and Houston's daughter, Bobbi Kristina. We think his keeping quiet is in line with that thinking.
That is, unless Brown is saving his thoughts for the alleged tell-all about Houston he's rumored to be writing. We like to think he's simply being respectful of the memory of his late wife and letting her family and friends grieve.
Watch Bobby Brown Dodge Questions About Whitney Houston's Open Casket Photo