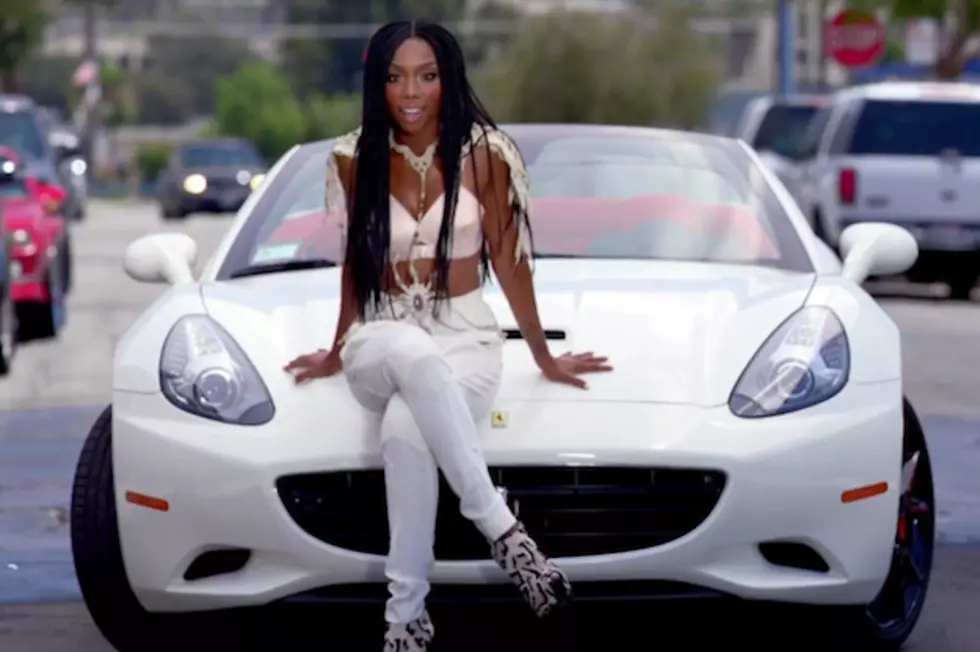 Brandy 'Puts It Down' With Chris Brown in Video Trailer
Brandy is back and she is rocking the braids like she did when she was a teen star in her new video for 'Put It Down.' The song appears on the singer's upcoming sixth album 'Two Eleven' (due Oct. 2).
Brandy is looking fabulous in the 30-second trailer for the Hype Williams-directed video. In one segment, the songbird is profiling in front of a Ferrari dressed in an all-white outfit and leopard-print heels. Brandy also shakes her hips alongside her co-star Chris Brown, who is dressed in overalls, a white T-shirt and baseball hat. The R&B crooner is also shirtless in the video dancing behind a colorful paint-splattered background.
In an interview with Philadelphia's Hot 107.9, Brandy said she would end Breezy's rap career in a lyrical battle. "I could body Chris Brown in rapping," she boasts. "If I had the sixteen to put it down and I had to put it down on his song, and I was the featured rapper, he wouldn't outshine."
Whoa! It sounds like a challenge to us! We have to wait and see if Brandy can put it down with Brown in her new video, which should hit outlets this week.
Watch the Brandy 'Put It Down' Video Trailer with Chris Brown