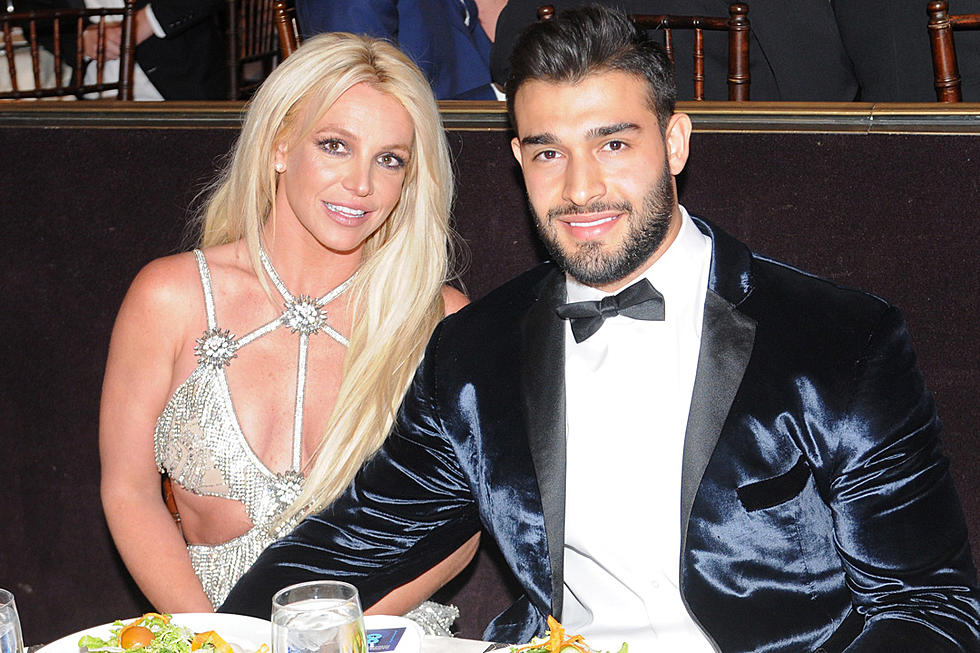 Restaurant Staff Confirms Britney Spears Was Harassed by Diner Who Wouldn't Stop Recording Her: REPORT
Vivien Killilea, Getty Images
An employee at the restaurant Britney Spears left Friday night (Jan. 13) confirms the pop star was upset because a fellow patron refused to stop recording her, squashing sensationalist reports that the singer had a "meltdown."
Speaking to Page Six, a staff member at JOEY restaurant in the Woodland Hills area of Los Angeles confirmed Spears simply left because she was being harassed by other diners who wouldn't stop recording and taking photos of her during her meal.
"The disruptor wasn't Britney — it was the diner who taunted her by taking a video without consent," the anonymous employee told the tabloid, which previously leaned into the sensationalized report that Spears acted "manic" during her restaurant visit.
Indeed, cell phone footage from the restaurant contradicts the hyperbolic statements featured in much of the headlines surrounding the event. In the clip shared by TMZ, Spears can be seen covering her face with a menu as several people film her with their phones in an eerie reflection of her frustrating experience with the paparazzi in the 2000s.
The employee added that Spears was "understandably upset." The JOEY staff member also refuted claims that the singer's husband, Sam Asghari, "stormed out" of the establishment, confirming he only left briefly to retrieve their car.
After Spears and Asghari left JOEY, media outlets such as TMZ, Page Six and The Daily Mail reported that Spears "caused a scene" and had a "bizarre meltdown," according to alleged eyewitnesses.
Asghari disputed the headlines in an Instagram Story, writing, "Don't believe what you read online, people."
On Jan. 14, Spears posted a video of herself flipping her middle finger at the camera, which many fans took as a response to the restaurant gossip.
She also addressed the situation in an Instagram caption posted Sunday (Jan. 15).
"I know the news is all hyped about me being a little drunk at a restaurant … it's like they'll be WATCHING MY EVERY MOVE !!! I'm so flattered they talk about me like a maniac THEN have the balls to talk about all the negative things that happened in my past !!!" she wrote.
"I know y'all are rooting for me and all and make sure you check out the shocking Shrek picture of me … I was like damn that's horrific yet there were two pics where I was normal … either way honestly I know nobody gives a flying f--- what I do !!!" she continued, slamming the media for attempting to depict her in a negative light:
Warning: Post below contains strong language
Celebrities With Terrifying Stalker Stories