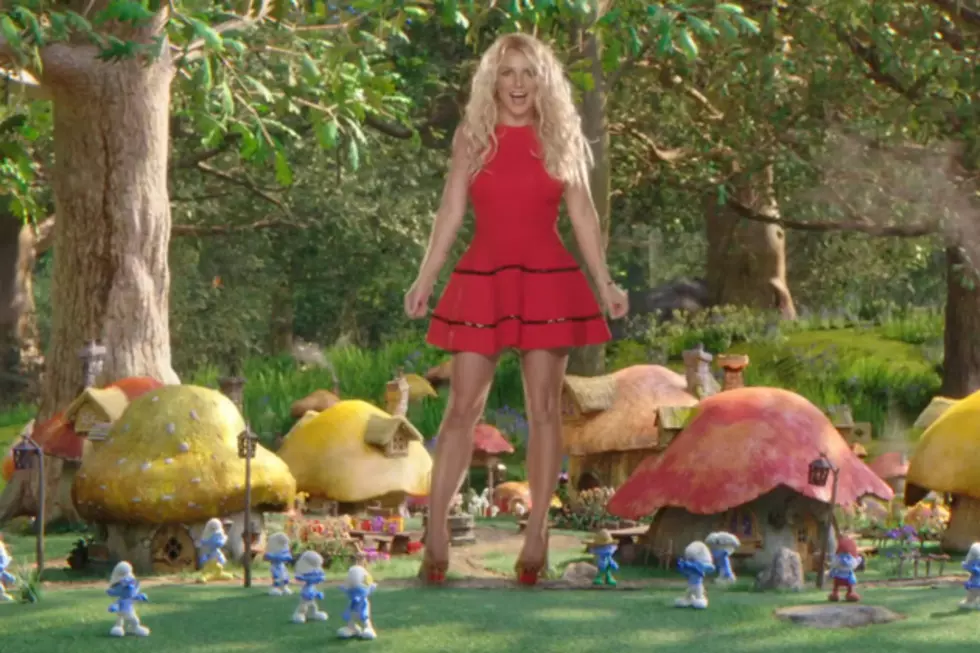 Britney Spears Enters the Pop Clash Hall of Fame With 'Ooh La La'
YouTube
Congratulations to Britney Spears and all of her fans! Thanks to the voting perseverance of Brit's listeners in our reader-voted Pop Clash song battle, Brit's new single 'Ooh La La' has become PopCrush's newest Hall of Famer!
Brit is in good company in the Pop Clash Hall of Fame, joining Pink's smash hit 'Just Give Me a Reason,' featuring Nate Ruess, as well as Chris Brown's smooth 2013 single 'Fine China.'
Over the last four weeks, Brit's 'Smurfs 2' single 'Ooh La La' has completely dominated over each of its competitor. First, Spears faced Rihanna and her trusty Navy, as 'Ooh La La' went head-to-head with RiRi's David Guetta-featured track 'Right Now.' She won that round with roughly 60% of the votes.
From there, Brit's frothy, fun, dance-pop track took on Bruno Mars and the funky 'Unorthodox Jukebox' single of 'Treasure.' While Mars is a worthy adversary, his throwback R&B sounds were no match for 'Ooh La La,' which ended up with almost 67% of the votes.
For her third round, Britney Spears took on one of her most famous fans, Selena Gomez. While the 'Stars Dance' song 'Slow Down' is one of Sel's best efforts to date, it couldn't stack up to 'Ooh La La,' as Gomez walked away with less 25% of the fan votes.
Finally, for her last round, Britney absolutely killed it against Jason Derulo's latest tune 'The Other Side.' While Derulo has been showing tons of staying power on the charts, slowly climbing every week, he just couldn't beat the force that is Brit's fan base.
Congrats again to everyone who voted and to Britney herself! Now go and get your smurf on and check out the video for 'Ooh La La' below. A celebratory dance is in order.
Watch the Britney Spears 'Ooh La La' Video