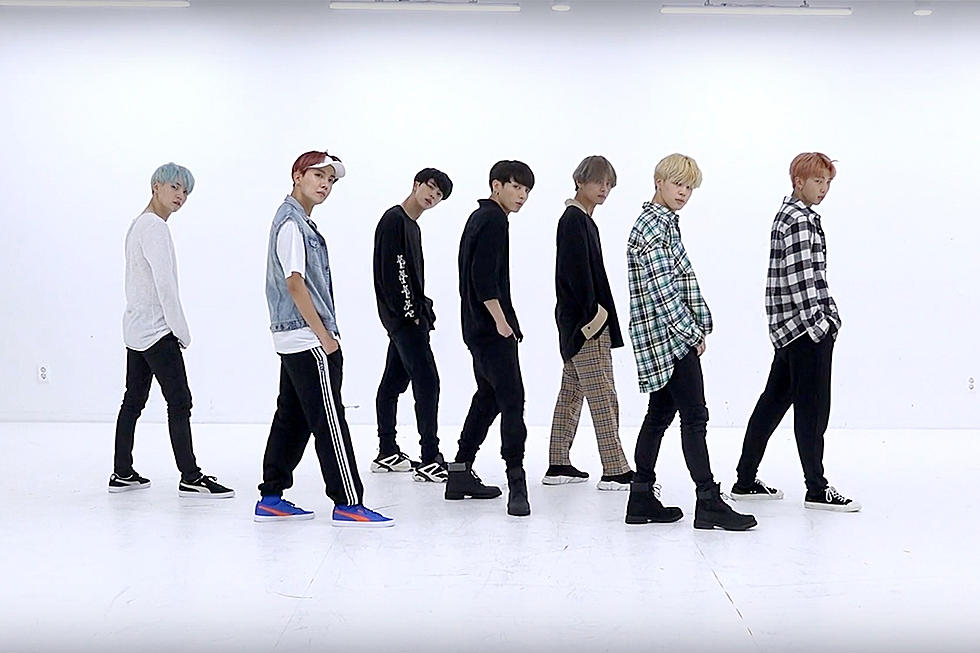 BTS Releases 'DNA' Dance Practice Video
Photo Credit: BigHit Entertainment/BTS, YouTube
K-pop is often recognized for its intricate and complex choreography, as well as its catchy hooks and amazing visuals.
BTS is no stranger to this realm as the group manages to top charts with their impeccable talent, productions and everything else they excel in.
Dropping a dance practice video on their official YouTube channel on September 24 to celebrate their new project LOVE YOURSELF: 'Her',  BTS busts out their synchronized dance moves while introducing some new key choreography to their title song "DNA."
Check out the full choreography to "DNA" below and let the dance covers commence.