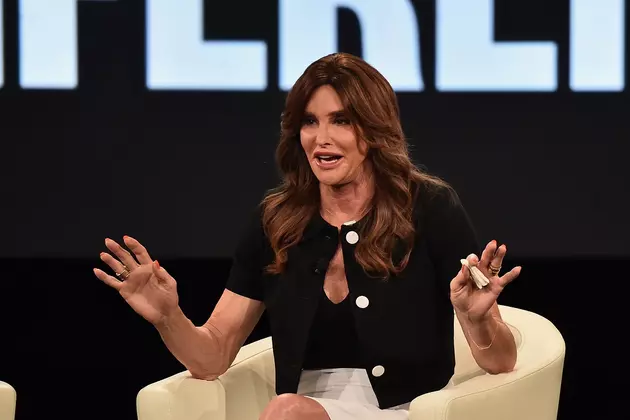 Caitlyn Jenner Documentary Celebrates 40th Anniversary of Olympic Win
Alberto E. Rodriguez, Getty Images
At the Montreal Olympic Games in 1976, Caitlyn Jenner — then Bruce — won the decathlon and earned the United States an Olympic gold medal. This year will mark the 40th anniversary of her win, an athletic achievement that will be celebrated with a cover story in June 8's Sports Illustrated. On June 6, however, the company will also release a special called Jenner: 40 Years After Gold on its site, a documentary that will follow Jenner's journey as she revisits her illustrious Olympic past.
"I had proved myself as a man," Jenner, speaking of her monumental win, muses in a teaser for the film. "And I still had this person living inside me that I had never really dealt with."
In the clip, the I Am Cait star takes out her gold medal (which she seems to store tucked away in a drawer), looks through old photographs, and visits the University of Oregon campus track where she once trained so long ago. She also reflects on the many changes and challenges she's faced since triumphing in 1976, and how she continues to struggle with retaining her Olympic identity while transitioning into the next stage of her life.
"Sometimes I've felt — because I've had everything change: name change, everything change — that I was throwing out my past. And I'm very proud of those times. It's part of my life, it made me who I am," she reveals.
"I have a hard time thinking of an Olympian who took a gold medal and has made it more meaningful than Caitlyn Jenner has," a man declares in voice-over at one point. It's a poignant sentiment, one which will certainly be explored in the upcoming docu-film as Jenner retraces her steps... or rather, sprints.
Jenner: 40 Years After Gold airs Monday June 6 at 9 a.m. EST.
See The Kardashians + Other Stars Giving Back