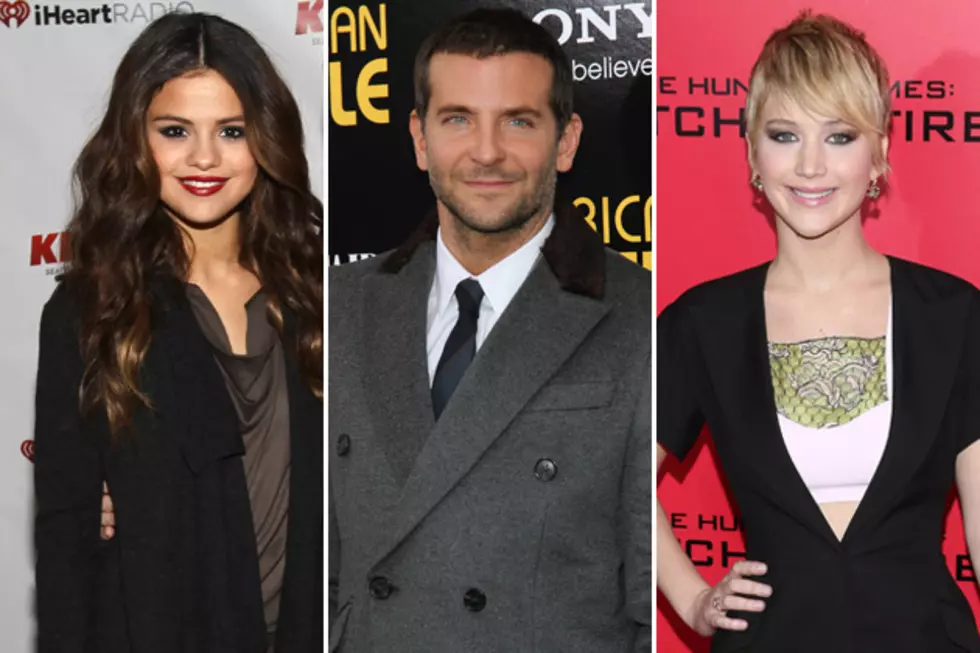 Celebrities Who Live With Their Parents
Rich Polk/Rob Kim (2), Getty Images
You'd think that with the fortune celebrities make in Hollywood, one of the first things stars do when they become famous is buy a mansion (or three). And while some do, others have stuck more close to home, choosing instead to live with their families instead of on their own. (Or, on the other hand, have invited their parents to come live with them.) We've rounded up a list of celebs who still live with their folks, so read on to see who is enjoying the comforts of living with Mom and Dad. We guarantee you'll be surprised.
Stephen Lovekin, Getty Images

Stephen Lovekin, Getty Images

Despite earning millions of dollars for his role as Jacob Black in the 'Twilight' franchise, Taylor Lautner admitted in 2011 that he still lived in his family's house in Santa Clarita, Calif., 30 minutes outside of L.A. "It's quiet and nice," he told Total Film Magazine at the time. "My family and friends keep me grounded." But in 2012, while being quizzed about his living sitch on 'Jimmy Kimmel Live,' Lautner said that he had been looking for his own place. The talk show host, who couldn't seem to get over the fact that Lautner still lived in his childhood home, decided to take it upon himself to ask the actor to become his roommate.

Ilya S. Savenok, Getty Images

Ilya S. Savenok, Getty Images

Bradley Cooper's mother, Gloria, has been living with her famous son since the death of her husband, Cooper's father Charles, in 2011. "It's not like I live in a compound and she's in the guesthouse. No. She's in the next room," Cooper told Details Magazine in April 2013, calling his mom a "cool chick." "My family is very close and my dad dying was brutal for all of us," he added. "It was a schism and its aftershock has not stopped. And we need each other," he concluded. "So here we are."

Stephen Lovekin, Getty Images

Stephen Lovekin, Getty Images

Jennifer Lawrence is an Academy Award-winning actress, the star of 'The Hunger Games' trilogy, and is probably the greatest thing to happen to the Internet since Grumpy Cat. But as of 2012, the now 23-year-old actress still lives with her parents. "Ten million dollars and I'm still living in my parents' condo. I've always lived in a tiny rat-infested apartment in New York, or a little condo in L.A., or a normal house in Kentucky," she told ELLE Magazine last year. "I think it would be very bizarre to live in a big mansion by myself."

Dimitrios Kambouris, Getty Images

Dimitrios Kambouris, Getty Images

Though it was reported that Selena Gomez purchased Jonah Hill's home in 2012, as of August 2013 she still lived at home with her mom, Mandy, and step-dad, Brian. However, this arrangement won't continue much longer, as Gomez (who is the proud big sis of half-sister, Gracie) told Ryan Seacrest that it was time she moved out and purchased her own place.

Ethan Miller, Getty Images

Ethan Miller, Getty Images

'Speidi,' arguably the most obnoxious couple on reality TV, blew through their tens of millions of dollars just as quickly as the money came in, forcing them to move into Spencer Pratt's parents' home in 2012. Things only got worse for the couple that year, considering they spent a whopping $10 million just in anticipation of the Mayan Apocalypse. (Seriously.)

Briana Dejesus, the 19-year-old star of 'Teen Mom 3,' may be Mom to 2-year-old Nova, but she still lives at home with her own mom and sister Brittany -- a decision that makes perfect sense for the reality star. While at their Orlando home, Dejesus can get as much help as she needs from her family, who are a riot and clearly love Nova as their own.

Like Bradley Cooper, Michelle Obama doesn't so much live with Mom, Marian Robinson, as her mom lives with her. (And in the White House, no less.) But before you think that Robinson living with her presidential son-in-law and First Lady daughter may cramp their style, just remember that the White House boasts an astounding 132 rooms -- more than enough for everyone to have their own personal space.