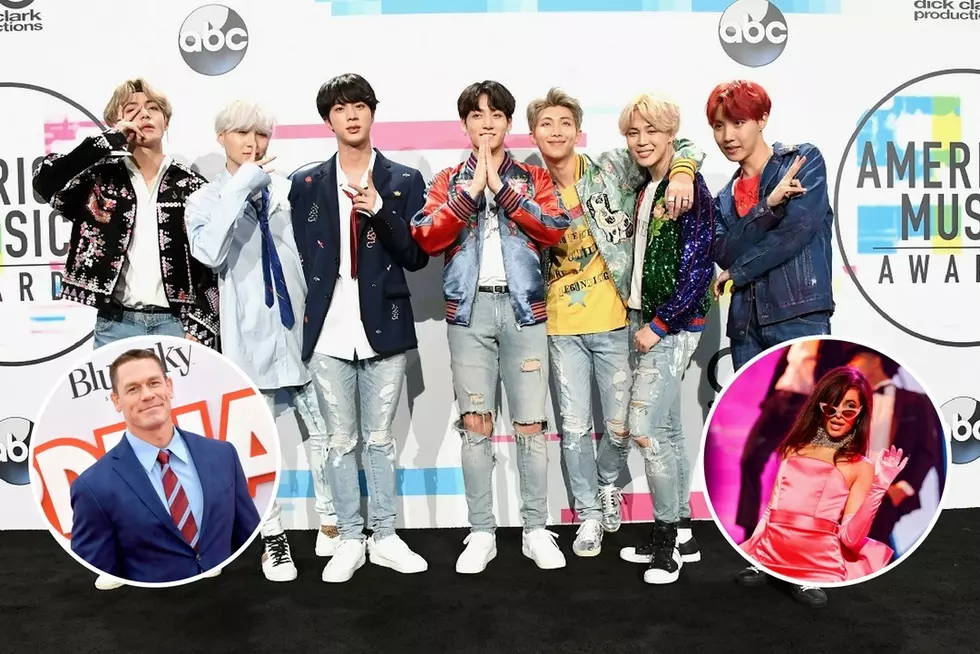 Camila Cabello, John Cena + More Celebrities Who Are Big BTS Fans
Jason Merritt, Getty Images
It's not difficult to see why BTS have so many fans. From their effervescent personalities to their record-breaking music, the K-pop troupe is known for having one of the most passionate fan armies out there (and, literally: their fans are called ARMYs).
Beyond the Twitter fan groups and forums, however, Jimin, V, Suga, J-Hope, Jungkook, Jin and RM also share a number of famous fans—and the number keeps growing, every day.
The boys count Western celebrities like Tinashe, Charlie Puth and even John Cena as admirers, while countless others have even expressed a desire to collaborate with the South Korean group!
Below, check out nine celebrity fans of BTS:
Celebrity Fans of BTS