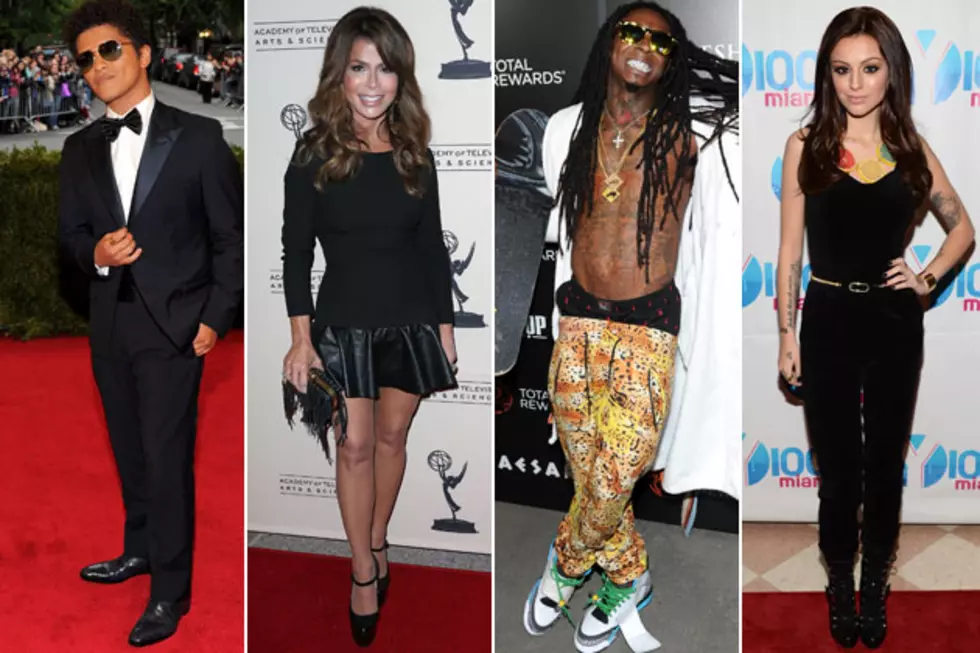 Celebrity Heights: See the Shortest Artists in Pop Music
Larry Busacca / Frederick M. Brown / Michael Kovac / Michael Buckner, Getty Images
Hey, shawtaayy! This isn't just something we're yelling to the fine honeys on the corner, these pop stars are actually very short. Big pop stars like Bruno Mars, Lady Gaga and Nicki Minaj are pretty small in stature, all measuring under 5'6".
Some studies have shown that taller people are more successful, but these shorties have proven everyone wrong! They've conquered the pop music world with their pure talent... And perhaps with a little help from a step ladder or someone's shoulders to climb on.
Start clicking below to find out some surprising celebrity heights and to see exactly how short these famous celebs are.