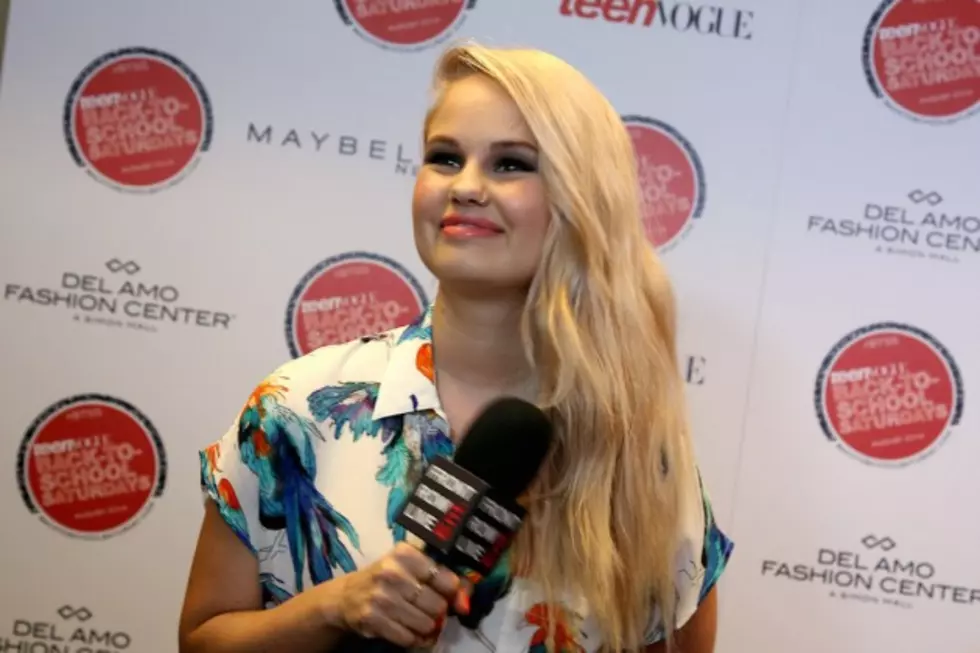 Is Debby Ryan Opening Fifth Harmony's Tour?
Rachel Murray, Getty Images
The Twitterverse is freaking out about whisperings that Debby Ryan will serve as the opening act for Fifth Harmony on tour.
J-14 reported Friday (April 24) that Debby announced the news herself on Twitter. She allegedly posted this message to her 3.91 million Twitter followers: "Hey guys. My band @thenvrndng is going on tour with Fifth Harmony [+Bea Miller + Natalie LaRose] this summer + it'll be epic. Pass it on."
Though the tweet no longer appears on her feed, the Disney darling's fans are really, really excited.
Though most people know Debby best as the titular character on Disney's super popular sitcom Jessie, the multitalented lady is actually a serious musician as well. Her Twitter bio reads "I'm in a band."
Debby replied to a fan who tweeted "i didn't know you were in a band! kill me." with this tweet: "Nobody did. It's been a lowkey project of mine until we were ready... (;"
It looks like this actress/singer is gearing up to show off her musical chops alongside one of our favorite girl groups — we couldn't be more excited to see how it all unfolds!