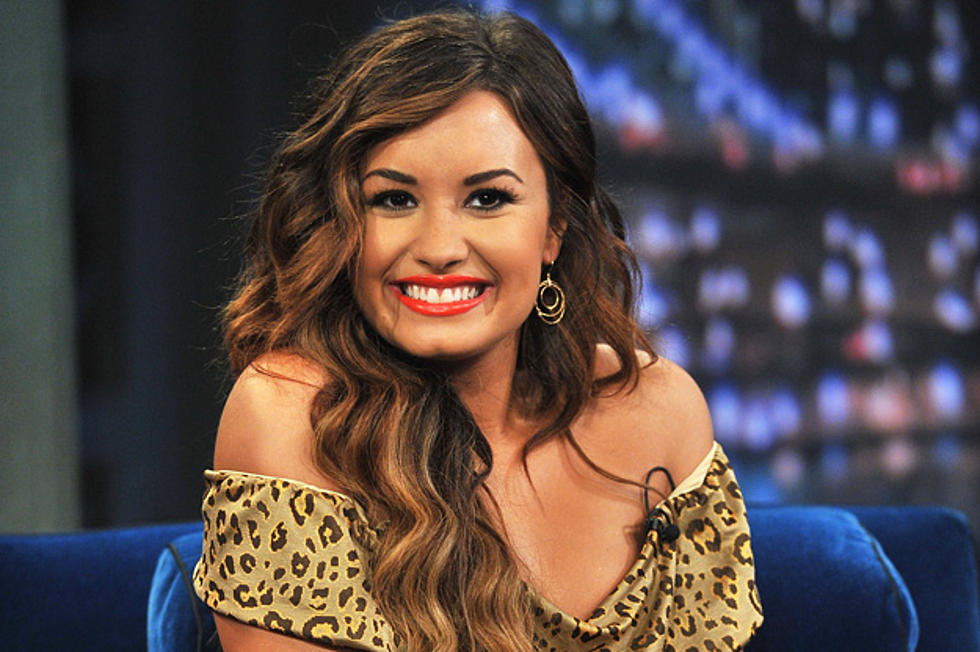 Demi Lovato Admits She Can't Speak Spanish
When the the 19-year-old appeared on 'Late Night with Jimmy Fallon' on Tuesday, the talk show host asked her whether she spoke Spanish. "Not at all!" she replied.
This may come as a surprise to Lovatics, as the singer/actress has released 'Lo Que Soy,' a Spanish version of the 'Camp Rock' song 'This Is Me,' and 'Rascacielo,' a Spanish version of her hit single 'Skyscraper.' However, the star admits they were all recorded from memory.
"I've memorized songs in Spanish before," she explained. "I had a song called 'Lo Que Soy' which is 'This Is Me' in Spanish … I decided to sing the song half [in] English, half [in] Spanish. But my brain like would not memorize it, the day before, I was like I might need a teleprompter!"
In early September, Lovato won Favorite Leading Actress in a TV Comedy for her title role on Disney's 'Sonny With A Chance' at the 2011 ALMA (American Latino Media Arts) Awards. She was also nominated for the Special Achievement in Music award at the 2009 ALMAs.