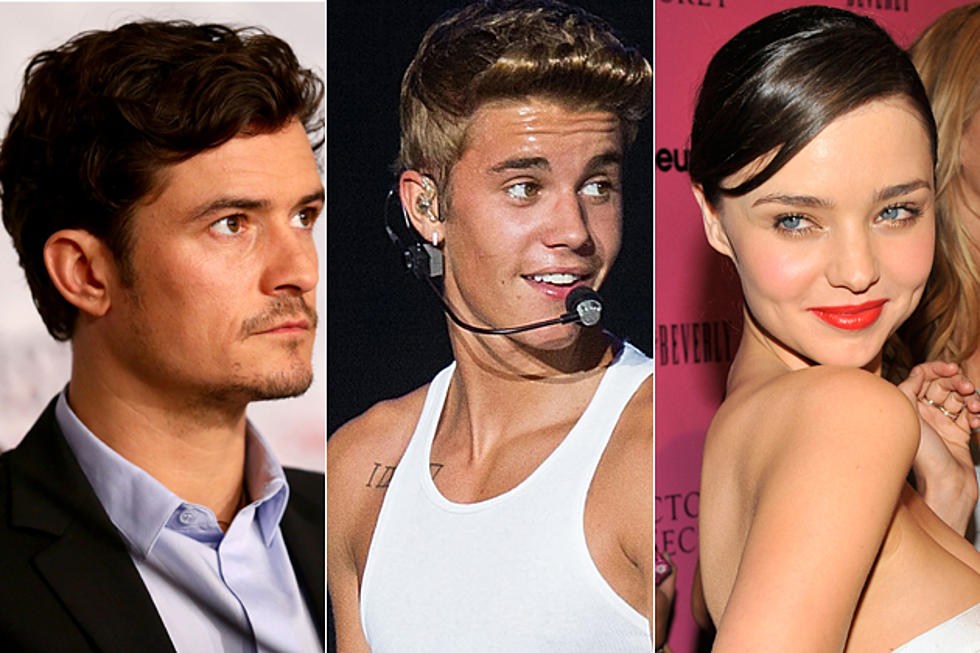 Did Justin Bieber Come Between Orlando Bloom + Miranda Kerr?!
Vittorio Zunino Celotto / Nicky Loh / Toby Canham, Getty Images
File this under "probably bogus, but too irresistible to pass up," but none other than Justin Bieber is being blamed for the breakup of Orlando Bloom and Miranda Kerr's marriage. Say what?!
The Daily Mail reports that Kerr, 30, was so obsessed with Biebs, 19, that she taught her and Bloom's son, Flynn, how to say "Bieber Fever." The pair met when Bieber performed at the Victoria's Secret Fashion Show last year when he was 18 ... and on a break from his on-off relationship with Selena Gomez.
"Orlando heard that there had been some ­flirting ­going on and he wasn't exactly thrilled about it," a source dished. "Miranda had always claimed that she was a fan of Justin's music. She has taught her son how to say 'Bieber fever' but it is supposed to have caused an issue."
C'mon, really? It's highly unlikely that Bieber caused the split, which was announced Friday and deemed "a long time coming" by sources close to the couple ... especially considering he was rumored to have had the hots for Kerr's fellow Angel, Barbara Palvin.