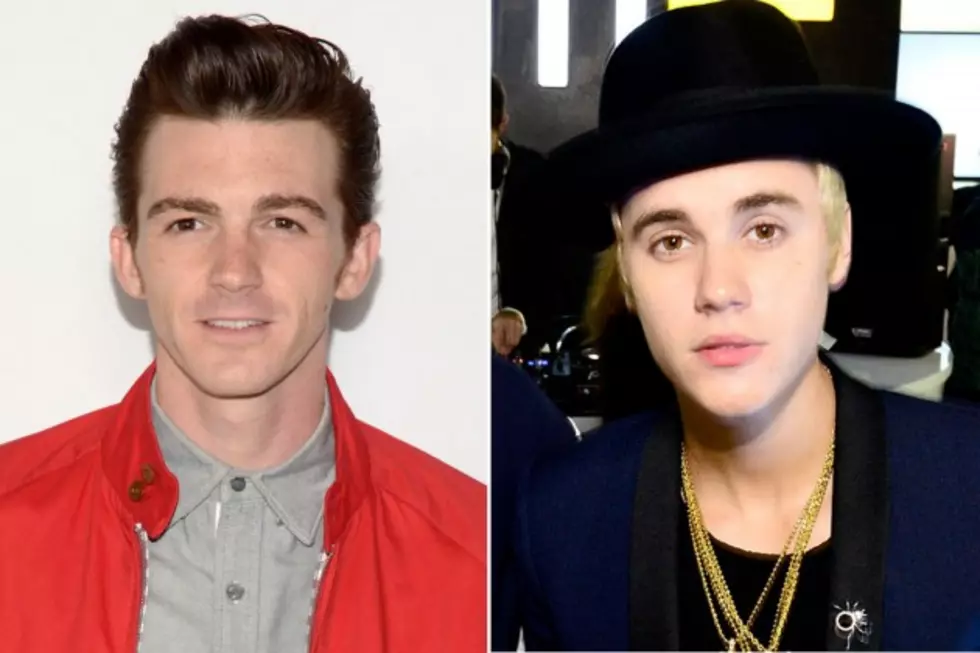 Drake Bell Reaches Out to Justin Bieber After They Both Break Bones
Jason Kempin / Jerod Harris, Getty Images
The former Nickelodeon star extended an olive branch to the Biebs in light of their recent injuries, tweeting the 'Home to Mama' singer some words of sympathy:
As we reported yesterday, Justin broke his foot while playing soccer on vacation, while Drake fractured his wrist so badly that doctors told him he will never be able to play guitar again.
It looks like the devastating injury helped to put things in perspective for Drake, who chose to ignore his past battles with the pop star -- and trust us, there have been many -- instead commiserating with him about the unfortunate incidents that they're both dealing with right now. While we certainly hope that both Drake and Justin get better soon, we're glad in some way that these dual injuries have allowed the 'Drake and Josh' star to get over his past grievances about the Biebs and bond with him instead.
Beliebers, what do you think about Drake's tweet to Justin?
See Justin Bieber + More Celebs' Craziest Stage Costumes