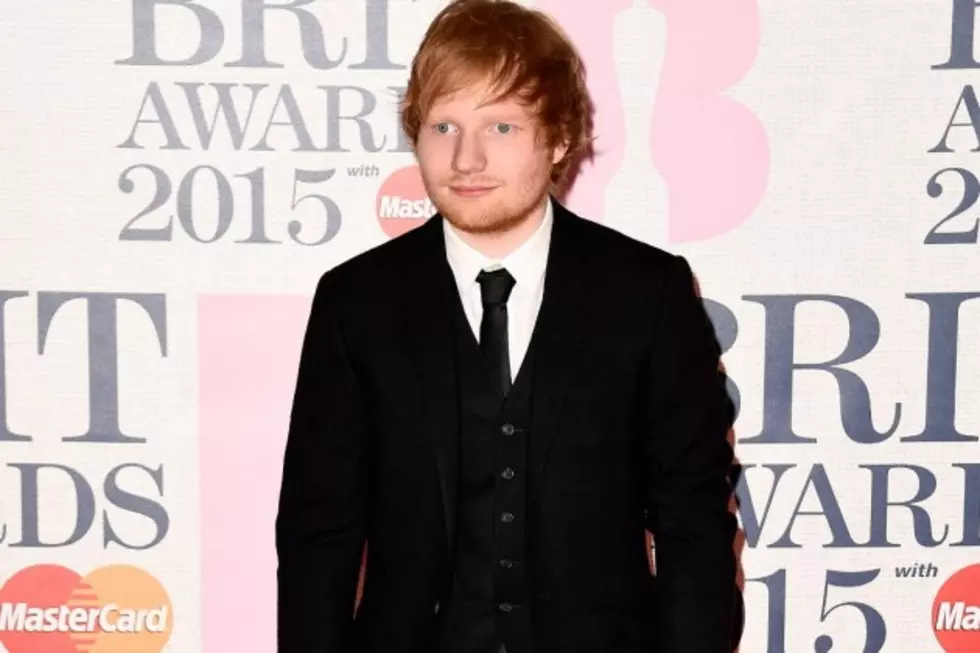 Ed Sheeran Confirms Split From Athina Andrelos
Ian Gavan, Getty Images
Calling all Sheerios! Your beloved redhead Ed Sheeran is back on the market.
Thursday (March 26) during an interview with the Australian radio show Kyle And Jackie O Show, the "Bloodstream" singer revealed that his 14-month relationship with Athina Andrelos had come to an end. According to Perez Hilton, the confession was prompted by hosts Jackie O and Kyle Sandilands, who quizzed the redheaded singer about his love life.
The first whiff of Ed's relationship news came with his response to a question on his ladies man status, "I wasn't single, I was in a relationship for a long time."  The confession didn't come until DJ Kyle asked the fiery redhead flat out if he was single. "Yes," Ed replied. Apparently Ed didn't mean to break the news. He told the hosts, "Well that's interesting, that's the first time I've spoke about that."
Breakup rumors have been swirling about Ed and Athina ever since the BRIT Awards where, according to the Daily Mail, Athina --who works for celebrity chef Jamie Oliver -- voiced her frustration with Ed's after-party antics. We never like to celebrate a breakup, but if Ed's happy, we are too!
Don't worry, Sheerios! Ed has so many things going on, he won't even have time to think about the breakup. In addition to having a few more shows in Australia and New Zealand, he's also testing out his acting chops. That's right, Ed just filmed a cameo appearance for the Australian soap Home and Away. Head over here to see the adorable proof!

See Ed + More Celebs With Matching Tattoos