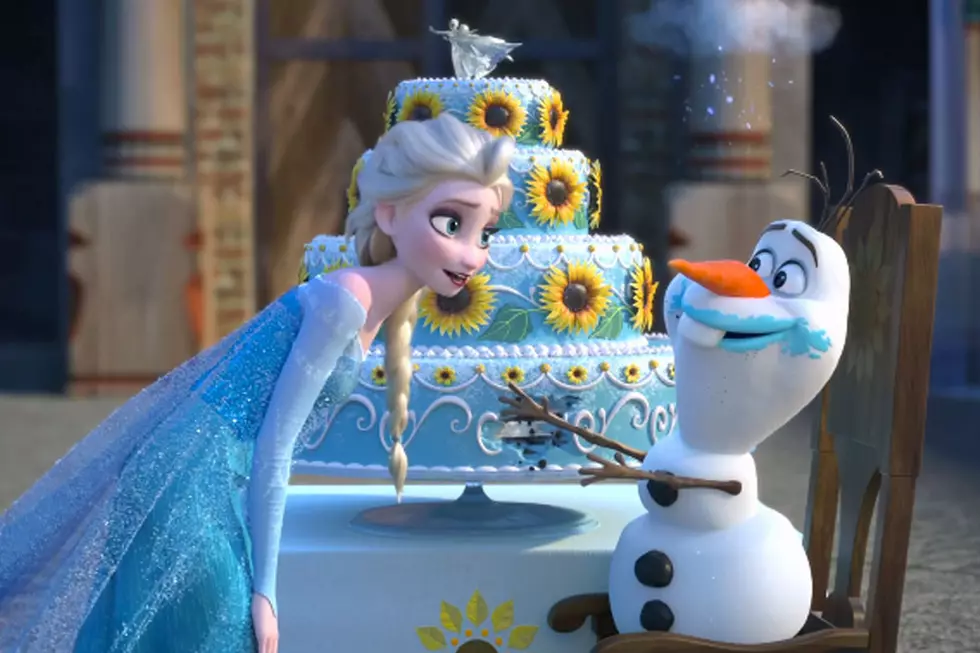 'Frozen' Sequel Won't Be Happening Anytime Soon
YouTube
While Frozen Fever is set to open in theaters next weekend, we may have to wait a little longer for a full-length sequel to the award-winning animated film.
Frozen directors Chris Buck and Jennifer Lee said that even though they're very proud of the work they did on the new featured short, they need some time before they jump into a proper sequel to the original movie.
"It was really nice to do a short and just get back with these characters who we love without the pressure of having to do a huge sequel," Buck told the Huffington Post. "We're going to take a little bit of a break from the 'Frozen' stuff before diving into anything else."
As previously reported, Frozen Fever centers around Anna's surprise birthday party. And while it seems like a simple enough storyline, the trailer proves that there are a lot of hilarious antics in store for all the characters. And unlike Frozen, the short will show a different side of Elsa that Buck and Lee are sure fans will love.
"Elsa was much more of a tragic figure in Frozen," Lee said. "Now she's a lot of fun. Idina [Menzel, the voice of Elsa] loved it. There was a lot of laughing when we recorded her for the song ["Making Today a Perfect Day"] and the short."
And if you think a short can't make a splash with audiences, the trailer has already garnered 18.5 million views since it was posted onto YouTube a few weeks ago.
Frozen Fever will hit theaters on March 13, and it's only playing right before Disney's new live-action film, Cinderella. This is definitely a two-for-one movie treat you shouldn't miss!
Think You Know Frozen? Test Your Knowledge!