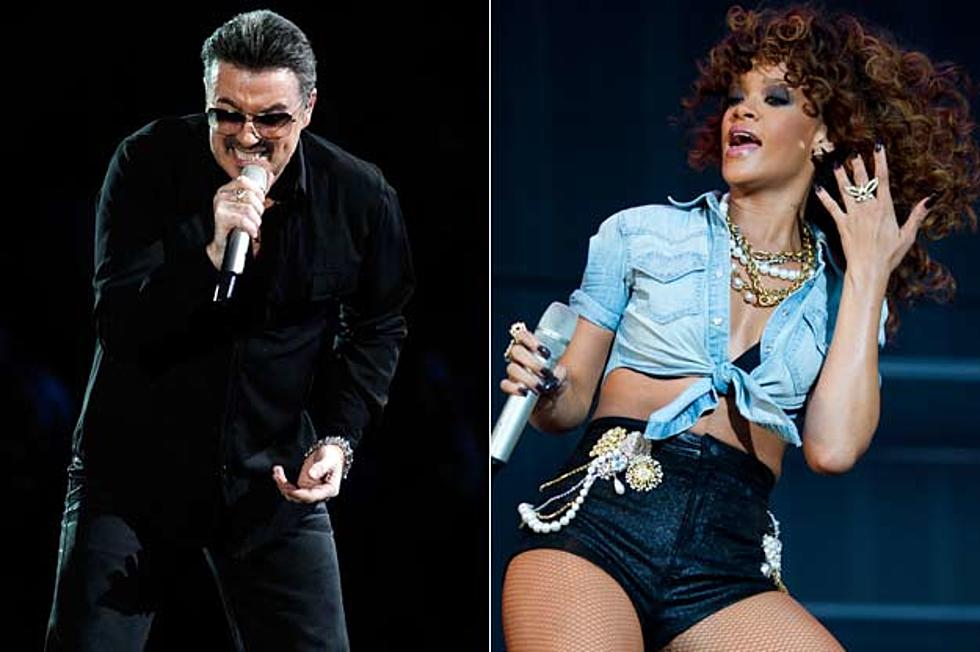 George Michael Performs Live Rendition of Rihanna's 'Russian Roulette'
George Michael, who was one of the biggest male pop stars of the '80s, offered up his take on Rihanna's 'Russian Roulette,' which is nestled on her 2009 album 'Rated R.' Michael gave the song a go when performing in Prague and he handled it well. While the singer and RiRi, who is one of the biggest female pop stars of the new millennium, are from two different eras, Michael offers up his unique version of the hit song. In essence, he gives it a George Michael makeover.
Ol' George is pushing 50 -- the 'Faith' singer is actually 48 -- but he looks dapper with that fancy eyewear and suit, and close cropped hair. He also recently admitted onstage that he split with longtime love Kenny Goss a bit ago, and that he is still feeling the after effects and that there is still drama. Thankfully he distills that personal turmoil into this impassioned performance. Rihanna would dig it. At least we think she would.
Perhaps Rihanna will see this clip of Michael covering her song and be inspired to do a duet with him. We love it when different generations collide and if Lady Gaga and Cher can do it, why not RiRi and George Michael? There have been stranger sonic bedfellows throughout the annals of pop music!
Watch George Michael Perform 'Russian Roulette'