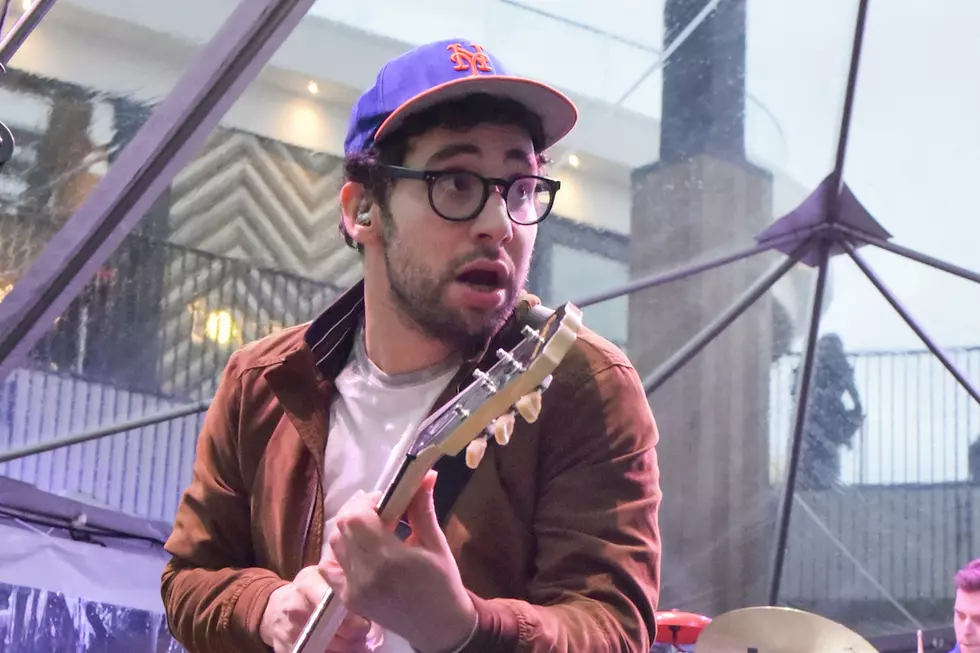 Since-Deleted Tweet Reveals Jack Antonoff Asked RCA to Drop Labelmate R. Kelly
Rodin Eckenroth, Getty Images
The Bleachers lead vocalist didn't care to mince his words on Twitter this Wednesday (March 28) when he asserted he's held numerous conversations with higher ups at his label in hopes of the R&B artist being removed from RCA, a branch of Sony Music with whom the indie star shares a label.
"I hope my label drops R. Kelly. I've discussed it with them a number of times," the "Don't Take the Money" star wrote in a now-untraceable tweet which has since been immortalized via screenshot by Billboard.
The music producer's tweet came in the midst of last night's airing of BBC Three's new documentary, R. Kelly: Sex, Girls and Videotapes, in which women of Kelly's alleged "sex cult" shared statements and affairs of living under the Grammy-winning musician's control.
The story first broke in July 2017 when an atomic report from Buzzfeed indicating Kelly had been keeping multiple young women in an opprobrious sex cult for years.
The youngest female cult member was believed to be 14-years-old, as told by Kitti Jones in the doc, an ex-lover of Kelly's who recalled how the singer would groom girls to be "sex pets."
"I was introduced to one of the girls that he told me he 'trained' since she was 14, those were his words," Jones told reporter Ben Zand. "I saw that she was dressed like me, that she was saying the things I'd say and her mannerisms were like mine. That's when it clicked in my head that he had been grooming me to become one of his pets. He calls them his 'pets.'"
Jones, who revealed she, too, had "physically, mentally, verbally, and sexually" abusive experiences with Kelly, maintained the "Ignition" crooner is a narcissist.
"I think he gets some sort of satisfaction within himself knowing that he's taking control over other people by physical abuse, mental, verbal, sexual."