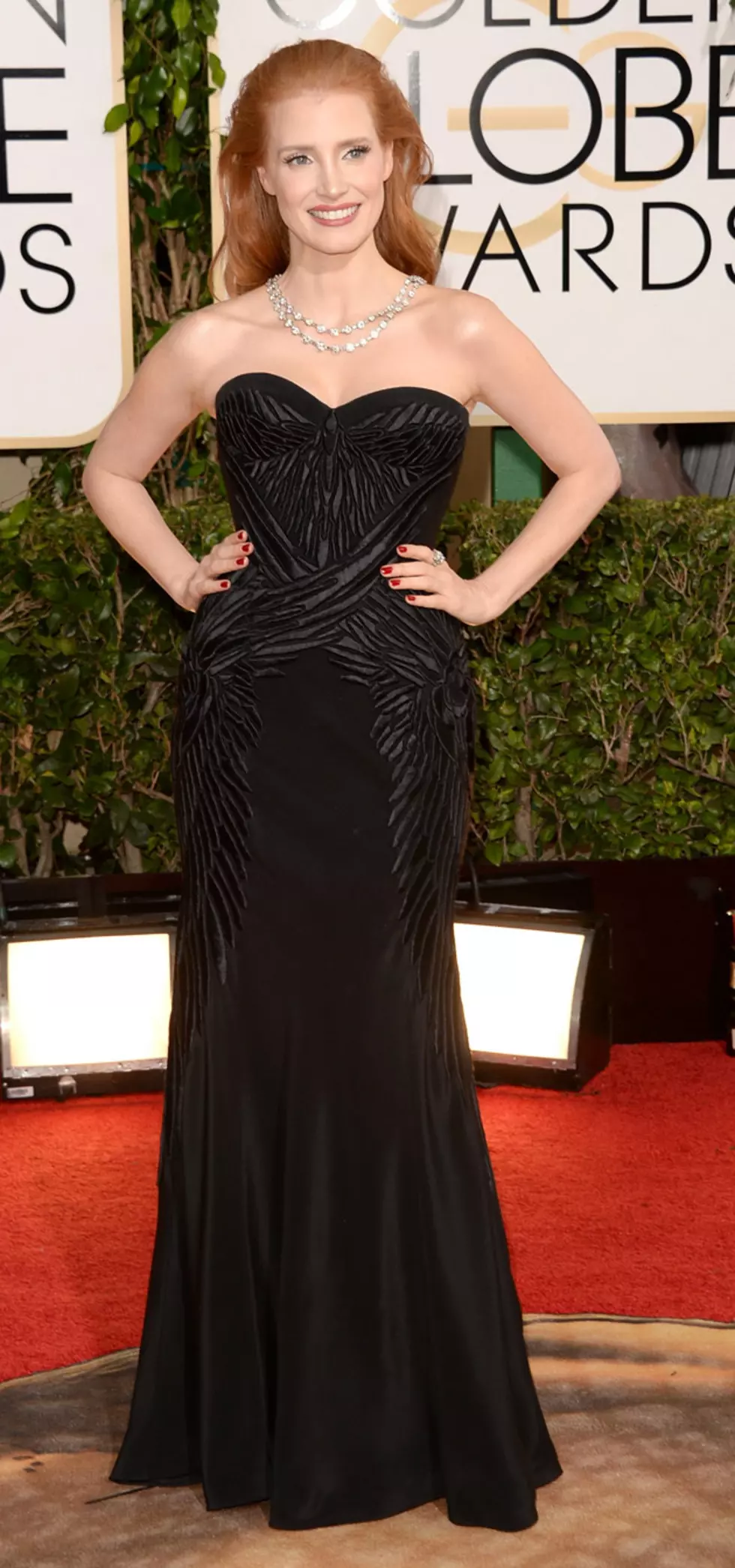 Jessica Chastain Is Breathtaking in a Black Dress on 2014 Golden Globes Red Carpet [PHOTOS]
Jason Merritt, Getty Images
Wearing a textured black strapless dress and a diamond necklace, the actress looked classic and glamorous. We loved how the dress made her gorgeous red hair look even more vibrant. Jessica is a perennial best-dressed candidate, and with outfits like this, it's not hard to see why!
This is how it's done, ladies.
 Just a touch of sparkle.
Simply stunning.