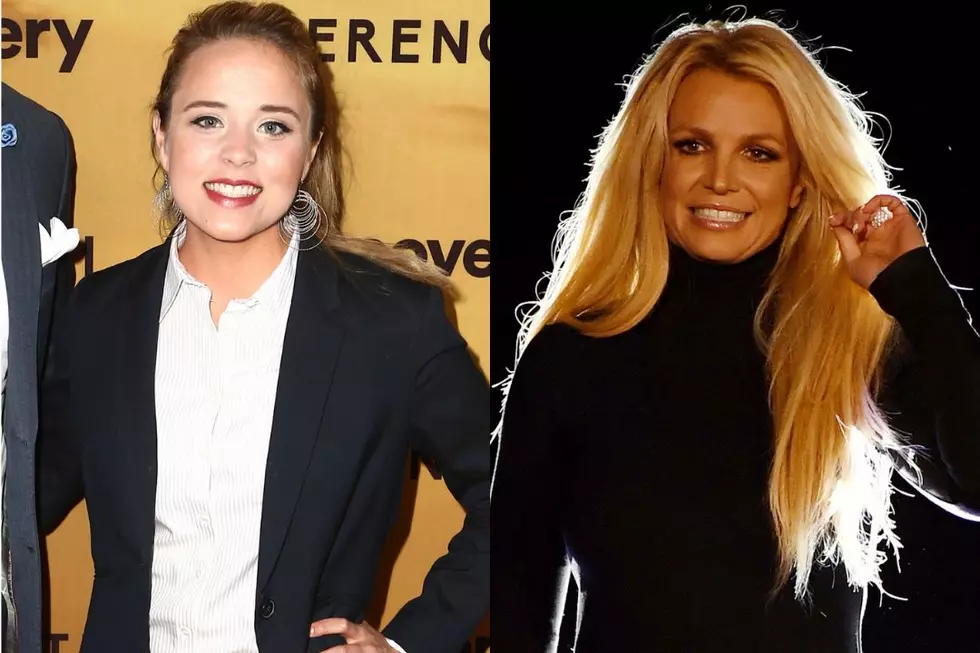 Jinger Duggar Relates to Britney Spears Following Duggar Family's 'Cult-Like' Upbringing
Tommaso Boddi / Ethan Miller, Getty Images
Jinger Duggar Vuolo says she "can relate" to the #FreeBritney movement that called for the end of Britney Spears' 13-year conservatorship.
Speaking to Page Six, the former reality TV star opened up about the "Free Jinger" movement fans created in the late 2000s when she appeared on the Duggars' TLC show, 19 Kids and Counting.
"I'm not upset at the 'Free Jinger' movement. It was very kind of the people. I'm sure the people who started it had the best intentions in mind and probably still do today. I think it's kind that they would think, 'OK, we want to help her be free of what we think is binding her.' So I think that's great. I don't have any hard feelings toward anyone," Jinger shared.
"It's interesting. I see people who are in the public eye and have stories, and I can relate to them at different points, maybe on smaller scales. And I think that's the beauty of it. You see that so many people have walked through so much pain and hardship and just coming out on the other side, I want to say that we can come out stronger on the other side," she continued of the correlation between the two movements, adding she "would be interested to look into [Britney's situation] more."
In her new memoir Becoming Free Indeed, out Jan. 31, Jinger discusses growing up in the "cult-like" Institute in Basic Life Principles church, which she said was based on "fear, manipulation, superstition and control."
The church was led by disgraced minister Bill Gothard. His teachings condemned everything from music featuring drums to women wearing pants.
Gothard was accused of sexual harassment and molestation by dozens of women in 2014. He never faced any criminal charges. Jinger, who left the church in 2017, now calls Gothard's teachings "false" and "harmful."
Infamously, the Duggar family became known for their strict rules, such as chaperoning their children's "courting" dates and not allowing their daughters to wear pants or shorts.
Today, Jinger lives in Los Angeles with her husband, Jeremy Vuolo, and their two daughters: Felicity, 4, and Evangeline, 2.
Notably, her style has also transformed since leaving the IBLP, as she now wears pants and shorts.
"Art, music, culture — it's really sweet to be able to enjoy those things. And in LA, you have a lot of opportunities for that, which is really cool," she shared.
Stars Who Got Their Start on Reality TV