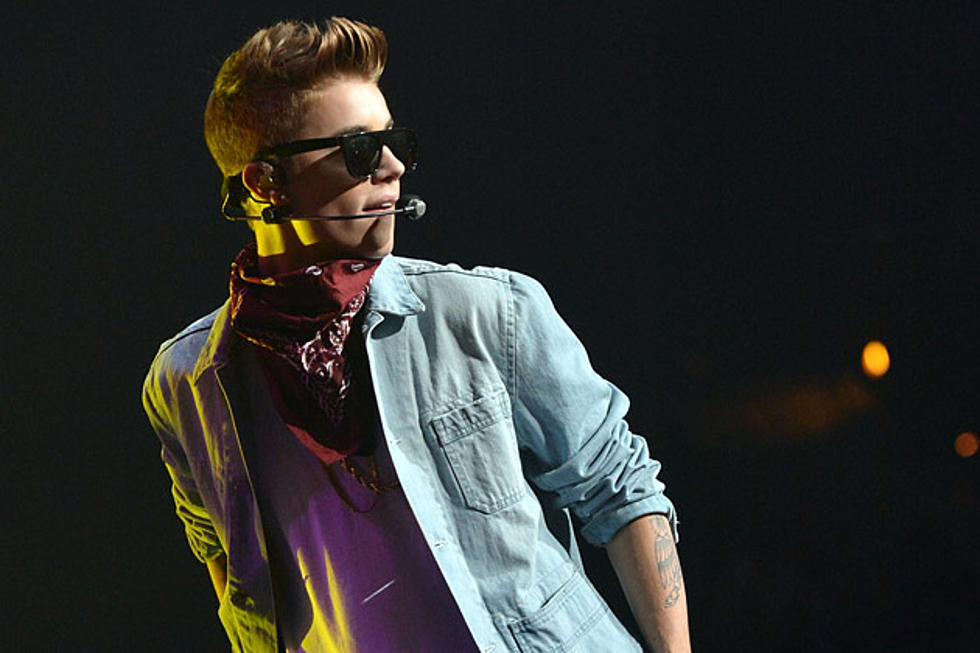 Justin Bieber Denies Groping Fan
Rick Diamond, Getty Images
A shocking photo of Justin Bieber seemingly groping a fan's breast surfaced on Twitter yesterday (Jan. 29), but now the Canadian pop star is denying that he stepped over the line with the female fan.
According to E! News, a rep for the 18-year-old singer is rejecting the claims, saying the report is "ridiculous." The rep adds, "That definitely did not happen. He was pulling away from her."
The controversial photo was posted by a superfan with the Twitter handle @JocelynnBieber, who met the pop star at a recent meet-and-greet. Later she tweeted the incredulous pic, adding, "IM DYING HAHAHAHHAHA IT LOOKS LIKE JUSTIN'S TOUCHING MY BOOB IN THE PICTURE AHAHAHAHHA I CANT."
What's going on in the image is still unclear, but the Belieber doesn't seem to regret posting the pic online. She also wrote, "People can think what they want but I know what really happened & Justin does too so everyone else's opinions don't matter to me."
Bieber has not directly addressed the boob-gate scandal yet, but he did post a cryptic message on his Twitter account after the photo hit the web. "A lot of bs has been out there lately...seems like it never stops. answering for myself thru music."
Watch Justin Bieber Perform 'All Around the World' Acoustic