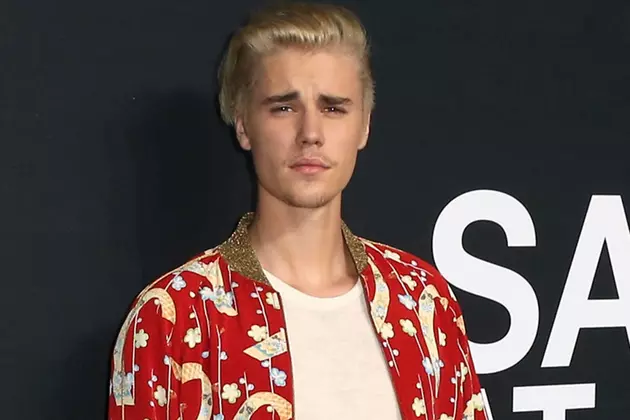 Justin Bieber Is 'Done' Taking Photos: 'I Feel Like A Zoo Animal'
Frederick M. Brown, Getty Images
If you see Justin Bieber out in the wild, do not approach him for a photo, because he won't pose for one with you -- and he has every right to make that call.
Bieber, who is currently in the middle of his Purpose World Tour, wrote out a plea via Instagram for fans to let him live without the constant request for a photo. He was transparent to the point of harshness, but considering his endless appeal, growing popularity and his increasing lack of privacy, it was something that needed to be said.
"If you happen to see me out somewhere, know that I'm not gonna take a picture," he wrote. "I'm done taking pictures. It has gotten to the point that people won't even say hi to me or recognize me as a human."
Not mincing words, he continued, writing, "I feel like a zoo animal, and I wanna be able to keep my sanity."
And for fans who feel entitled to more of Bieber than what he's willing to offer -- aka his music -- he has words for them, too.
"I realize people will be disappointed but I don't owe anybody a picture and people who say, 'but I bought your album' know that you got my album and you got what you paid for AN ALBUM," he wrote. "It doesn't say in fine print whenever you see me you also get a photo."
Bieber first alluded to the eventuality of ending all fan interactions when he canceled his tour meet and greets early last month, offering partial refunds to those who still wanted to see the show even without the bonus of a selfie with their idol. The promise of a fat paycheck wasn't even enough for Bieber to surrender his sanity any longer.
Will fans respect Bieber enough to leave him alone, now that he's made a definitive statement? It's hard to tell. The comments on his Instagram post are, sadly, a mess. Beliebers on either side of the argument -- are celebrities entitled to their own feelings? seems to be the underlying question at hand -- have taken up the cause to battle each other on the validity of his complaints, as though any of this should even be up for public discourse.
And here's the thing -- Bieber's right. It is emotionally taxing and draining to have your autonomy consistently stripped away each day by overzealous fans -- no matter how well-meaning -- who demand more from you than you're willing to give. There is no real way to live up to an idealized image of yourself, and Bieber shouldn't have to try. That kind of dichotomy pushes well past the point of pressure and into the realm of impossibility. His responsibility as an artist is to release music and put on a good show -- nothing more and nothing less.
50 of the Best Celebrity Disses