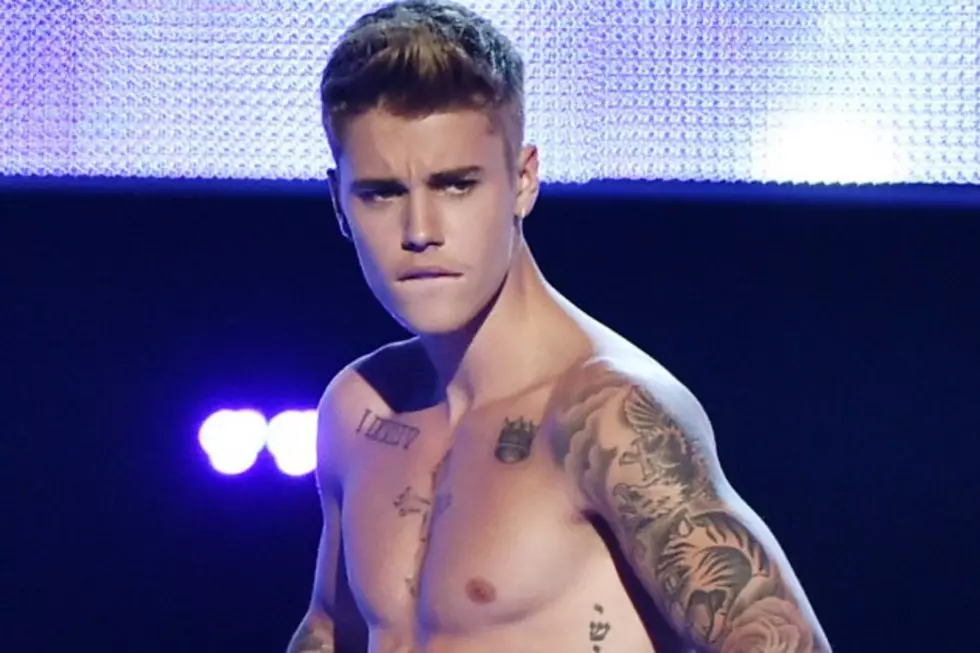 Justin Bieber Reportedly Working With Rick Rubin, Addresses Photoshop Claims
Theo Wargo, Getty Images
Exciting news, Beliebers! Justin Bieber is rumored to be working with iconic hip-hop producer, Rick Rubin. Considering the names that Rick has worked with in the past -- including but by no means limited to Beastie Boys, Eminem, Kanye West and Run DMC -- it should make for an interesting departure or, at the very least, transition from Justin' more pop-leaning sound.
According to sources at TMZ, Justin and Rick spent time in the studio together Tuesday night (Jan. 13) for their very first recording session. Justin even posted a photo of the two of them on his Shots page, which you can check out here, captioning it, "With the man Rick."
To be fair, Rick doesn't only record hip-hop artists -- he's worked with an unreal amount of rock bands, as well as the odd pop star, including Red Hot Chili Peppers, the Mars Volta, Lana Del Rey and Lady Gaga -- so as far as we're concerned Justin's sound could really head in any direction at this point. TMZ claims Justin wants an "urban" sound for his upcoming album, so we'll just have to wait and find out.
In other Justin-related news, the 'Boyfriend' singer took to Instagram to mock those rumors purporting his Calvin Klein underwear ads were photoshopped. He posted a shirtless photo, showing off his six-pack, captioning it with "Photoshop lol," which, we're hoping, is indicative of Justin's willingness to laugh off the rumors and haters, alike.
See What Stars Like Justin Bieber + More Looked Like When They Released Their Debut Albums!