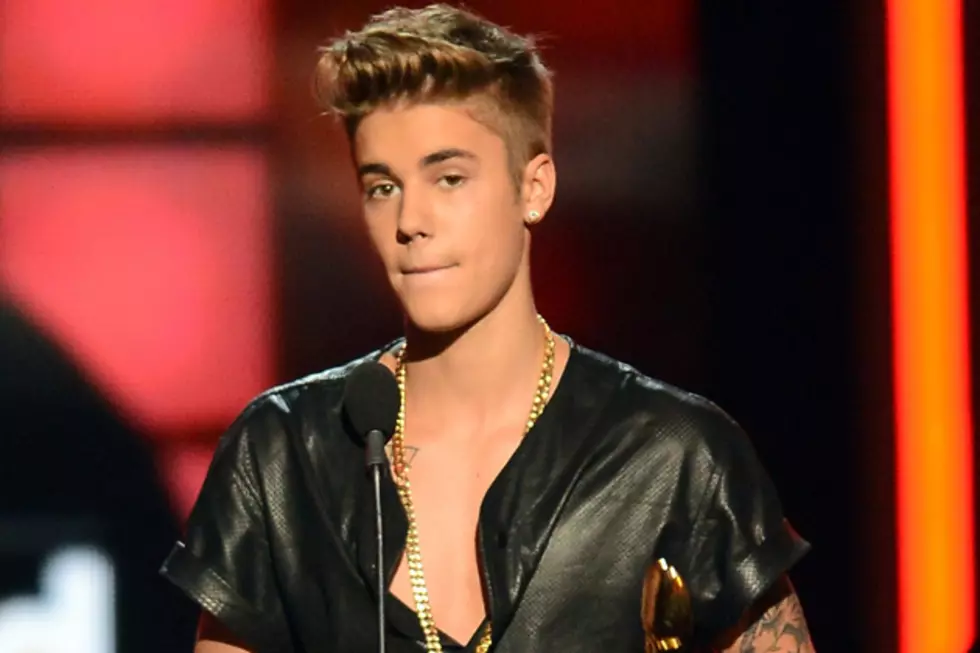 Justin Bieber Wins Top Male Artist at the 2013 Billboard Music Awards
Ethan Miller, Getty Images
To the surprise of absolutely nobody, Justin Bieber took home the honors for Top Male Artist at the 2013 Billboard Music Awards. With an army of Beliebers behind him, could there have been any different outcome? We don't think so!
The Biebs accepted his award from Miley Cyrus and we thought it a bit peculiar that Justin gave his buddy a big hug after winning and didn't even look in Selena Gomez's general direction. Not to mention, his posture once again was less-than-stellar. Stand up straight, man! Good posture never goes out of style!
The 'All Around the World' pop star took the honors over Bruno Mars, Drake, Flo Rida, and Jason Aldean -- certainly a stand-up bunch of dudes! Of course, Justin thanked his family and his devoted Beliebers with absolutely no mention of Selena Gomez. Seriously, what is up with these two? Are they or aren't they?
Congrats to Justin on yet another honor at just the tender age of 19! We're sure there will be many more to come!