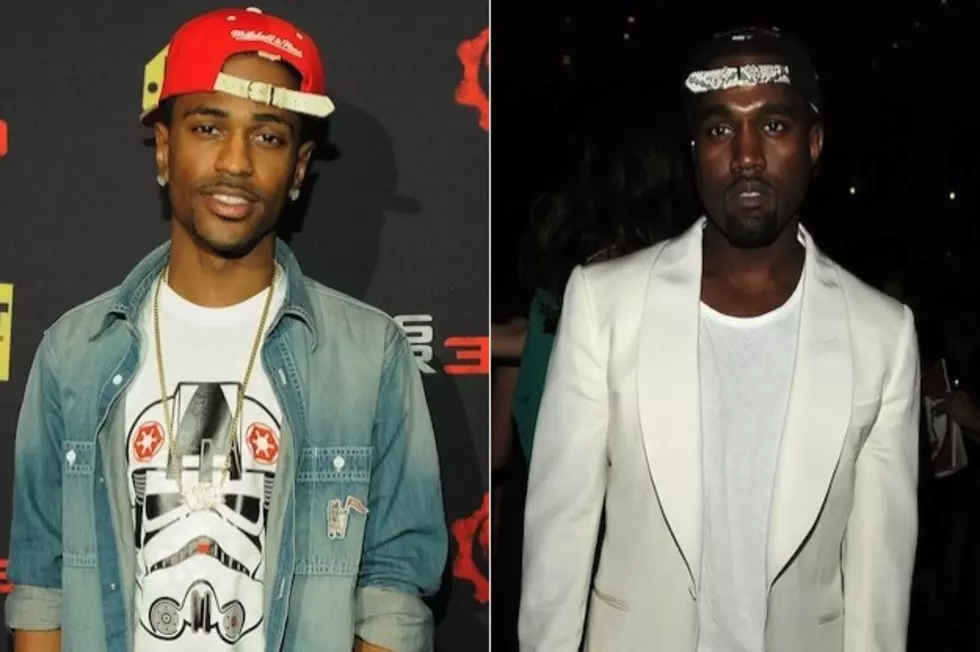 Kanye West Predicts Big Sean Will Be the 'Best Rapper of All Time'
Now that Big Sean is officially famous, does he have what it takes to maintain a long-standing rap career? Apparently, his mentor Kanye West thinks so. In fact, he predicted that Big Sean will become the "best rapper of all time."
In an interview with MTV, the Detroit MC revealed that while he was in the studio recording his second album, Yeezy made this prediction to him. "I'm here kickin' with 'Ye," he recalls, "and 'Ye tellin' me I'm gonna be the best rapper of all time."
That's a bold statement from Kanye, but he's known for making outrageous comments. Honestly, time will tell if he could become the most influential rapper in the game. He would have to overshadow Notorious B.I.G., Snoop Dogg and Jay-Z, just to name a few, to be crowned "the best."
However, the G.O.O.D. news here is that Big Sean is nearly finished with his second album. "My album's coming this summer," he says. "I can probably say at the latest at the end of August. I got Tyga on there. I got, of course, 'Ye on there," he adds.
What do you think? Is Big Sean on his way to becoming the "best rapper of all time"? Tell us in the comments below.
Watch Big Sean Talk About His New Album and Kanye West