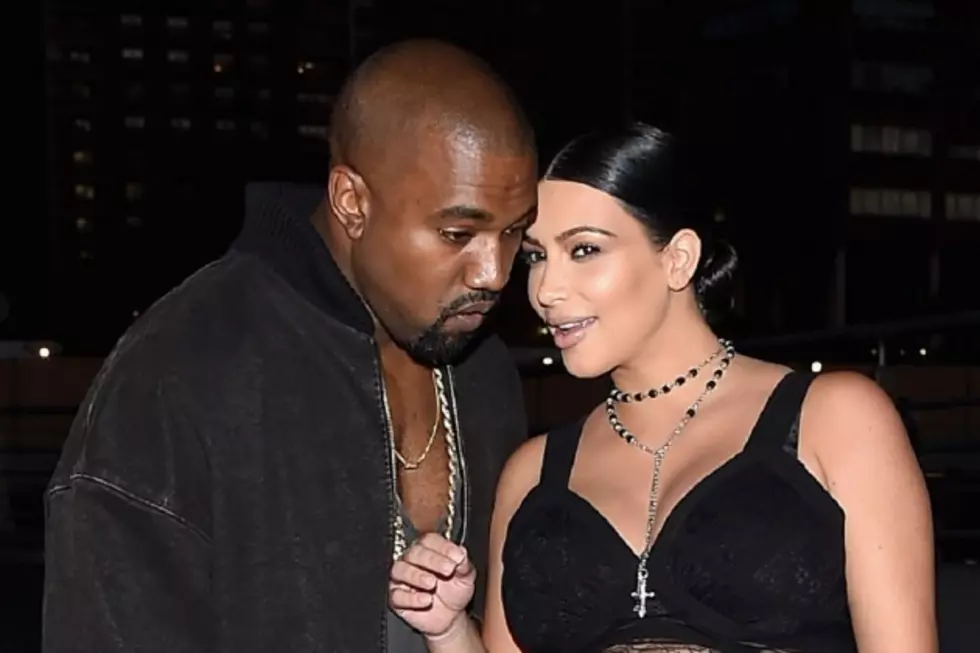 Kanye West Blasts Smartphone Apps And Games Like 'Kim Kardashian: Hollywood' On Twitter
Michael Loccisano, Getty Images
Something tells us that Kanye West probably doesn't play "Kim Kardashian: Hollywood."
This weekend, the rapper and possible future president took to Twitter for an impassioned rant against mobile games and apps that allow players, namely young children, to make in-app purchases.
Kanye blasted such apps, writing, "F--- any game that puts in-app purchases on kids games!!! That makes no sense!!! We give the iPad to our child and every 5 minutes there's a new purchase!!!"
The artist was referring to some unexpected charges he had found on his phone bill, likely made by his and Kim Kardashian's two-year-old daughter North.
Ironically, what Kanye failed to take into consideration is his wife's massively popular (and so we hear, addicting) smartphone role-playing game, "Kim Kardashian: Hollywood." While the game, which is available on both iOS and Android systems, is free to play, players can make somewhat expensive in-app purchases in order to collect "K coins," which can then be used to buy items like character accessories within the game world.
While Kanye's stance on games like his wife's is perfectly clear, earlier this year Kim defended games with in-app purchases during an interview with Today.
After receiving similar backlash from parents complaining about unauthorized mobile charges made through her namesake game, she told Matt Lauer, "You just have to make sure that your parental controls are all set. I think you just have to be responsible, and don't have your credit card linked to where your kid can just spend if they want to, or ask permission."
Listen to your wife, Kanye!
Take A Look At These Celebrity Disses