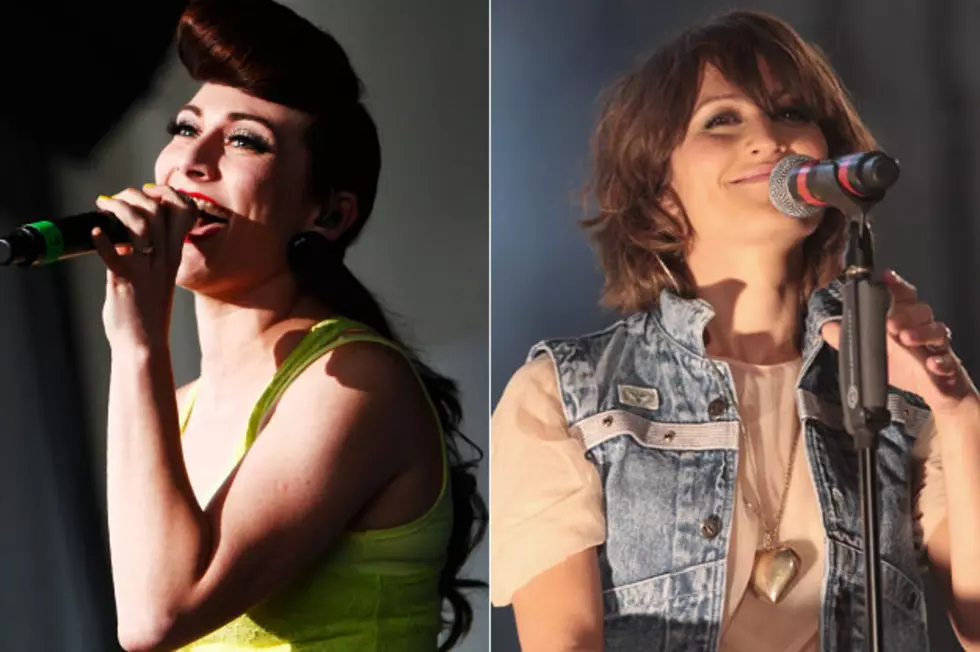 Karmin + Dragonette Perform in the Rain on 'GMA'
Karmin and Dragonette stopped by 'Good Morning America' last week to perform in Central Park as part of the show's annual summer concert series.
Karmin performed several songs, including 'Brokenhearted' and 'Hello,' the latter of which is the latest single and title track from the couple's debut album. Dragonette also performed their hit song 'Hello,' Martin Solveig's popular track on which the Canadian group is featured.
The rainy live show actually took place in Central Park on Friday, July 20, but was not broadcast until Tuesday, July 24 due to coverage of the movie theater shooting in Aurora, Colo., which took place on its original air date.
During their 'GMA' appearance, Amy Heideman and Nick Noonan spoke with Lara Spencer about their rise to stardom, and confessed that their dream duet partners would be Kanye West and Paul McCartney, respectively. The duo were also presented with a platinum plaque by Epic Records CEO and 'X-Factor' star L.A. Reid before launching into their energetic set.
This isn't the first time Karmin has appeared on 'GMA' -- the duo also stopped by the popular morning show on the release day of their debut album in May.
Watch Karmin Perform 'Hello'
Watch Dragonette Perform 'Hello'