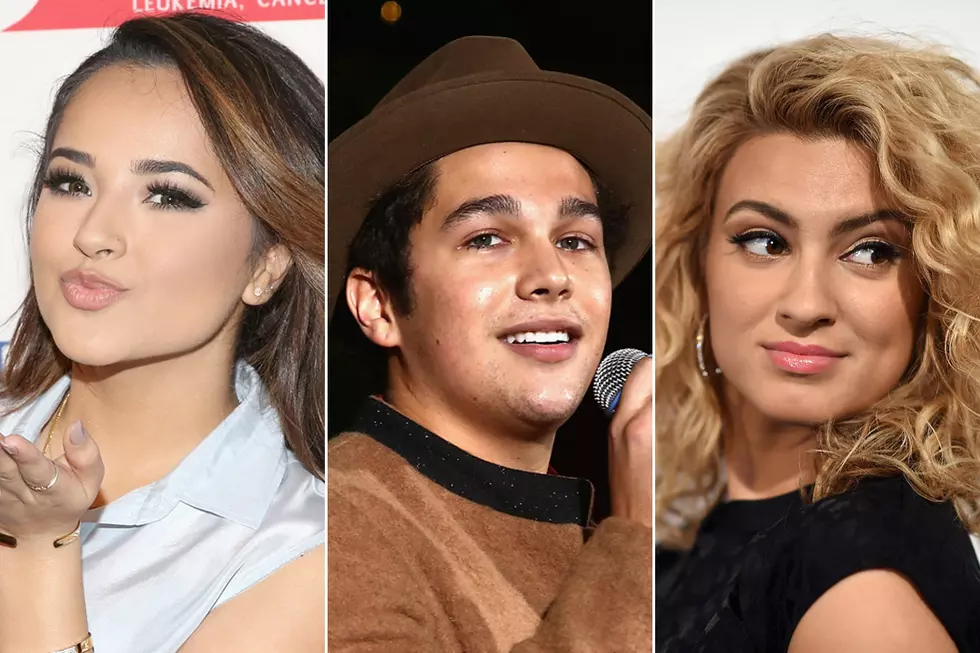 YouTube and Vine Hopefuls Who Became Hit-Making Pop Stars [GALLERY]
Robin Marchant/ Astrid Stawiarz / Dimitrios Kambouris, Getty Images
Back in the day, up-and-coming artists had to either make demo tapes (YES, the cassette kind) or just show up at the record labels' offices to try and make it big. Nowadays, things have gone digital, and aspiring artists only need to film a clip of themselves performing in the comfort of their own bedrooms for a shot at superstardom.
With the power of YouTube (and, more recently, Vine), many of today's pop stars rise to the top and become the headliners we know today because of online video platforms. From Justin Bieber and Soulja Boy and The Weeknd to the more recent pop players like Alessia Cara, Troye Sivan and Us the Duo, there are more artists than ever making it big — in 6 seconds or less.
Scroll through the YouTube and Vine Artists-turned-bonafide pop stars below.
YouTube and Vine Hopefuls Who Became Hit-Making Pop Stars