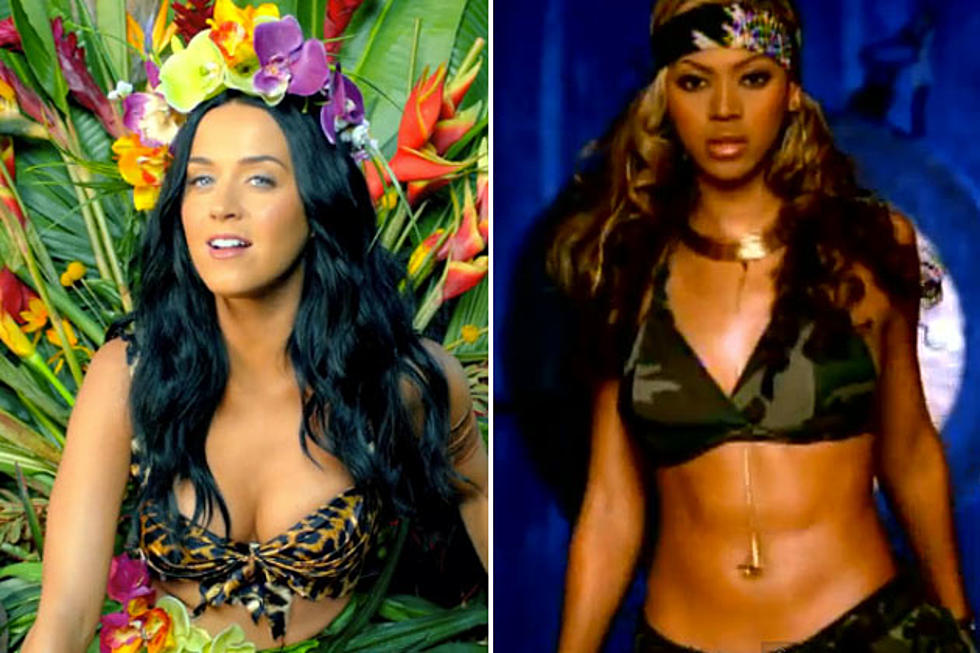 Katy Perry's 'Roar' vs. Destiny's Child's 'Survivor': Which 'Stranded on an Island' Music Video Is Better?
Vevo/ YouTube
We've still got Katy Perry's 'Roar' music video on repeat, but she isn't the first pop star to play off the idea of being stranded on an island. Waaaaay back in 2001, Destiny's Child were shipwrecked in their 'Survivor' video!
Both vids show fierce females fighting to overcome a number of obstacles -- which is your favorite?
Although Katy has adopted a more toned-down image with her new album, the 'Roar' video still showcases her signature playful attitude. Taking a selfie with a monkey? Just a day in the life for this girl. However, when the 'California Gurl' faces off against a tiger, we have no doubt she'll walk away victorious.
Destiny's Child might be stranded on an island, but you better believe they're going to emerge from the ocean dressed to kill. Where Katy's video showed her sense of humor, 'Survivor' is all about Beyonce, Kelly and Michelle bringing the fierce. These ladies are prepared to weather any storm -- without the help of a man.
Which video is your favorite? Sound off in the poll!



Watch the Katy Perry 'Roar' Video



Watch the Destiny's Child 'Survivor' Video