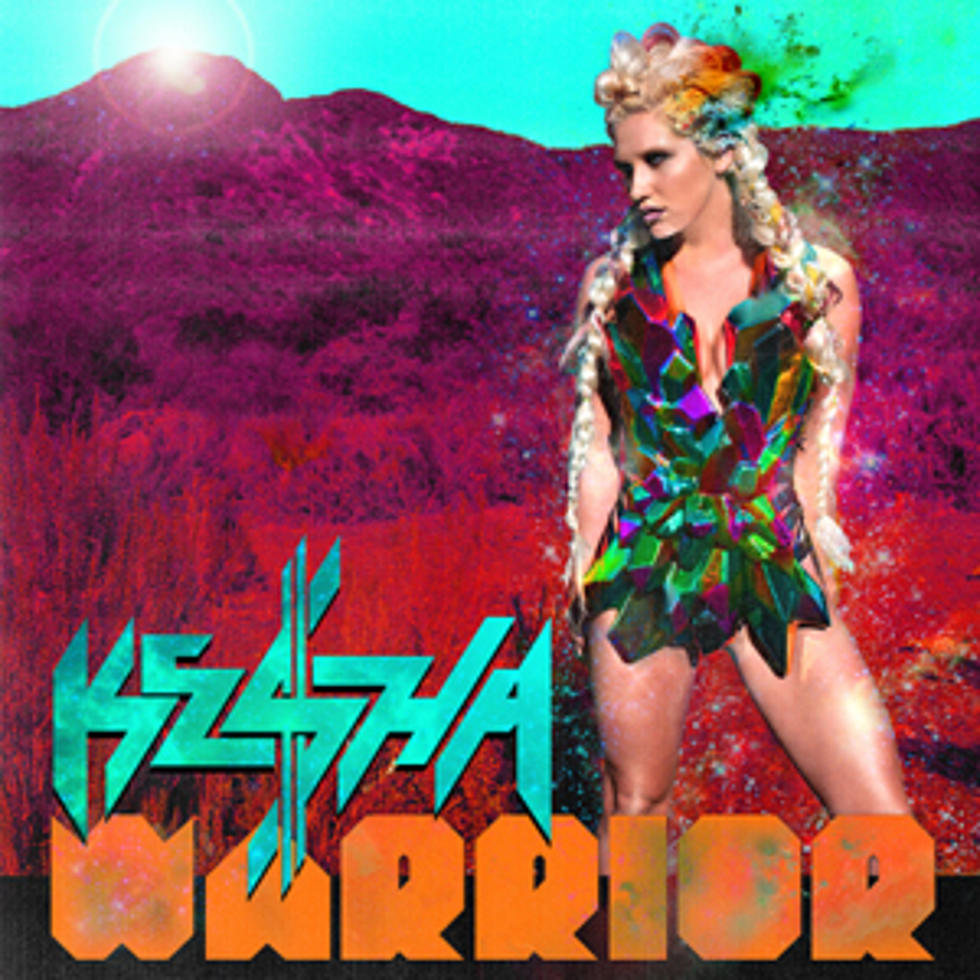 Hear Snippets of Kesha's 'Warrior'
RCA / Kemosabe Records
Can't wait to hear Kesha's new album, 'Warrior?' Good thing she's teasing its tracks!
You've already heard 'Die Young,' the album's lead single, and 'C'mon,' which the singer released via an online scavenger hunt for fans. Now, K-Dollar Sign has released snippets of the remaining 14 songs.
The teaser opens with 'All That Matters,' and we have an idea that "all that matters" is fun, as she sings, "Got work to do / But that can wait." 'Crazy Kids' opens with whistles and sounds, at least in the brief clip, to be thematically similar to her empowerment anthem 'We R Who We R.'
Kesha's duet with Iggy Pop, 'Dirty Love,' actually opens with her announcing the punk legend's presence. It's a rollicking rock tune that sounds exactly the way you'd imagine Kesha and the Stooges collaboration would. 'Gold Trans Am' opens with Kesha muttering, "This song makes me want to have sex in my car." You can imagine what it's about. Its raunch and raps are followed by the midtempo ballad 'Last Goodbye,' on which Kesha reminisces about a love lost.
'Love Into the Light,' at least in this brief snippet, is ethereal and instrumental, while 'Only Wanna Dance With You' gets back to the singer's fun-loving comfort zone. 'Out Alive' is another ballad but with a strong beat, while 'Past Lives' slows it down further. Following its theme is 'Wherever You Are,' the second-to-last snippet, which is a wistful look at love lost.
'Supernatural,' Kesha's ode to sex with a ghost, doesn't, at least in this snippet, specify that its inspiration is a ghoul. 'Thinking of You' isn't as romantic as the title suggests -- it's actually a bratty breakup anthem, while the title track, like 'Crazy Kids,' is a feel good anthem for her Animals. 'Wonderland' tell of her own origins, living in her car before she got famous. Sounds like a whole lot went down in that gold Trans Am!