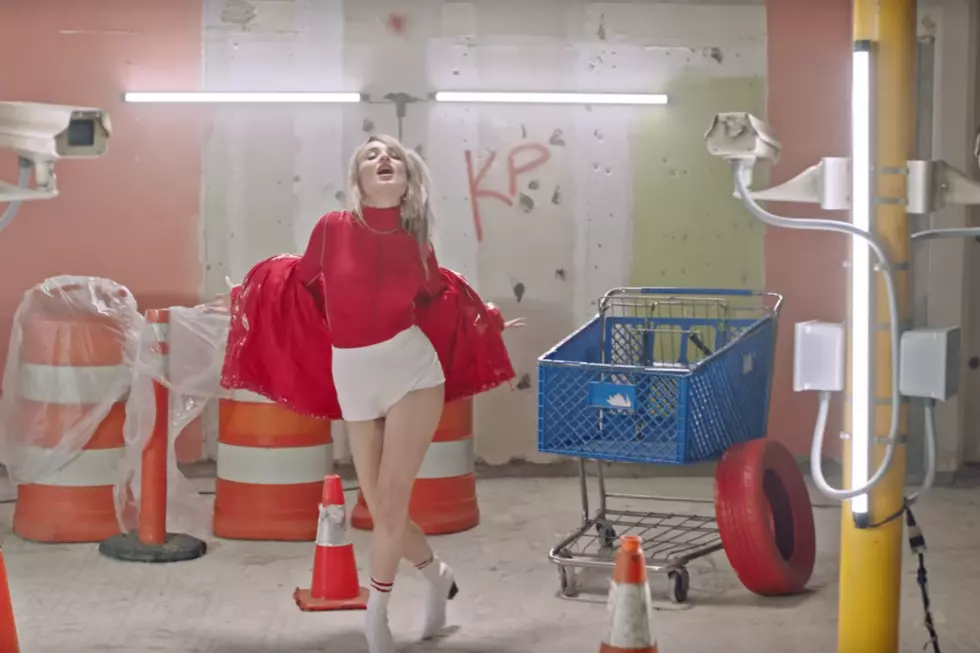 Kim Petras Goes for Gold-Medal Garbage Glam in 'Faded' Video
YouTube
One man's trash is another man's treasure — consider Kim Petras' new video pop-proof.
The 25-year-old German artist, with the help of a feature from Lil Aaron, released the '90s-tinged "Faded" project Thursday (January 25) and immediately made the case that recyclables are perfect accessories for superstars. While Petras sports lavish pieces from Balenciaga, Christian Cowan, Dsquared, and more top-tier designers, sets are, conversely, stark industrial sites littered with tires, old traffic cones and heaps of plastic. In one scene, Petras grooves across what can only be described as the bubble-wrap loveseat of your dreams.
"They wanna squeeze you when you're warm / When it's cold they ain't around / They crowd around you when you up / Then disappear when you get stuck," Petras warns across bouncy verses.
"Most of the songs are very much synth-driven and have a lot of nostalgic synth sounds," she said. "Very pop melodies and big ad libs! They all mean a lot to me, especially since I picked them from hundreds of songs I've written over the years! It's little bit like a 'best of' record of songs only my friends have heard!"