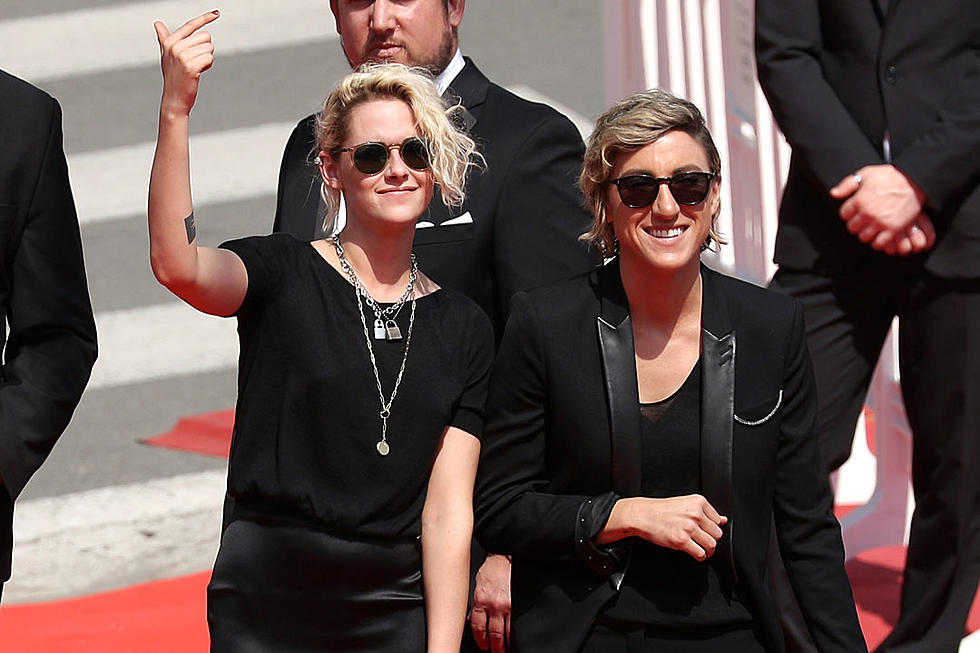 Kristen Stewart Confirms Relationship With Girlfriend: 'I'm Just Really In Love'
Andreas Rentz, Getty Images
Kristen Stewart's in love and she doesn't care who knows it — actually, she wants to make it clear that she's thrilled to be back with girlfriend Alicia Cargile.
The star of the upcoming Personal Shopper hasn't actively hidden her relationship with Cargile, who is reportedly Stewart's former personal assistant and currently works as a visual effects producer. In fact, she literally said "Google me, I'm not hiding" when asked about Cargile in a September 2015 Nylon interview. But back then, she'd been cagey about labeling her orientation.
"If you feel like you really want to define yourself, and you have the ability to articulate those parameters and that in itself defines you, then do it," the actress told Nylon. "But I am an actress, man. I live in the f—ing ambiguity of this life and I love it. I don't feel like it would be true for me to be like, 'I'm coming out!'"
A year later, Stewart has explained to Elle UK why she's been moved to open up about her love life.
"When I was dating a guy I was hiding everything that I did because everything personal felt like it was immediately trivialized, so I didn't like it," Stewart said, ostensibly referring to her Twilight trilogy costar Robert Pattinson. "We were turned into these characters and placed into this ridiculous comic book, and I was like, 'That's mine. You're making my relationship something that it's not.' I didn't like that."
"But then it changed when I started dating a girl," Stewart continued. "I was like, 'Actually, to hide this provides the implication that I'm not down with it or I'm ashamed of it, so I had to alter how I approached being in public. It opened my life up and I'm so much happier."
Stewart was romantically linked to French "I'll Kill Her" singer-songwriter and actress Soko during a rumored breakup with Cargile in early 2016, after paparazzi captured the two holding hands in public several times. But now Kristen and Alicia are back on track and happier than ever.
"I think also right now I'm just really in love with my girlfriend," Stewart told the magazine. "We've broken up a couple of times and gotten back together, and this time I was like, 'Finally, I can feel again.'"
Cargile was Kristen Stewart's date at this year's Cannes Film Festival in May, where they attended the premiere of the film American Honey in adorably-matching black outfits; Kristen wore what appeared to be an extra lock on her Jillian Dempsey Punk Lock necklace. Very Parisian love locks!
Read Stewart's interview with Elle UK in the September issue, which hits newsstands on August 3.
21 LGBT+ Celebrities Who Are Out and Proud