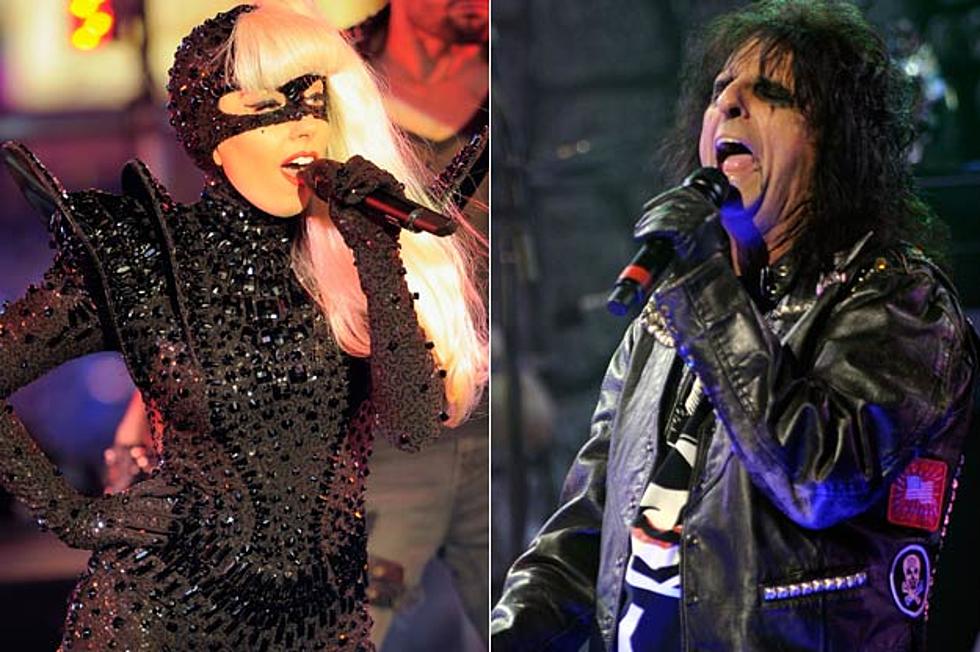 Lady Gaga's 'Born This Way' Covered by Alice Cooper
Madonna isn't the only person "performing" Lady Gaga's 'Born This Way' during her concert. Shock rocker Alice Cooper covered the song during encores twice during this past weekend.
Coop covered the song at both a Friday night gig, June 8, in Biloxi, Miss. and at the Bonnaroo Festival held in Tennessee on Saturday night, June 9. He certainly turned Gaga's dance pop anthem into a rock tune, delivering it with his signature Alice Cooper flair. He changed the lyrics quite a bit in the second verse and altered them throughout the song. The melody, however, remained in tact as Gaga wrote it.
It was surely unusual but entertaining to hear a rock 'n' roll legend have his way with Gaga's song and twist it to suit his personal style. We always say that the mark of a good, well-written pop song is its ability to be malleable and morphed, twisted and performed by artists of different genres.
While Madonna took to immaturely including the song in a mashup where it is bookended by 'Express Yourself' and 'She's Not Me,' Cooper got creative and actually did something fun. We like this cover better than hers, since it pays respect to the song.
This fan-filmed video is from the Biloxi show and one fan is clearly loving it, as she screams her head off. It's not as strange as it may seem on the surface, since Gaga and Cooper are both musically theatrical.
Watch Alice Cooper Cover 'Born This Way'