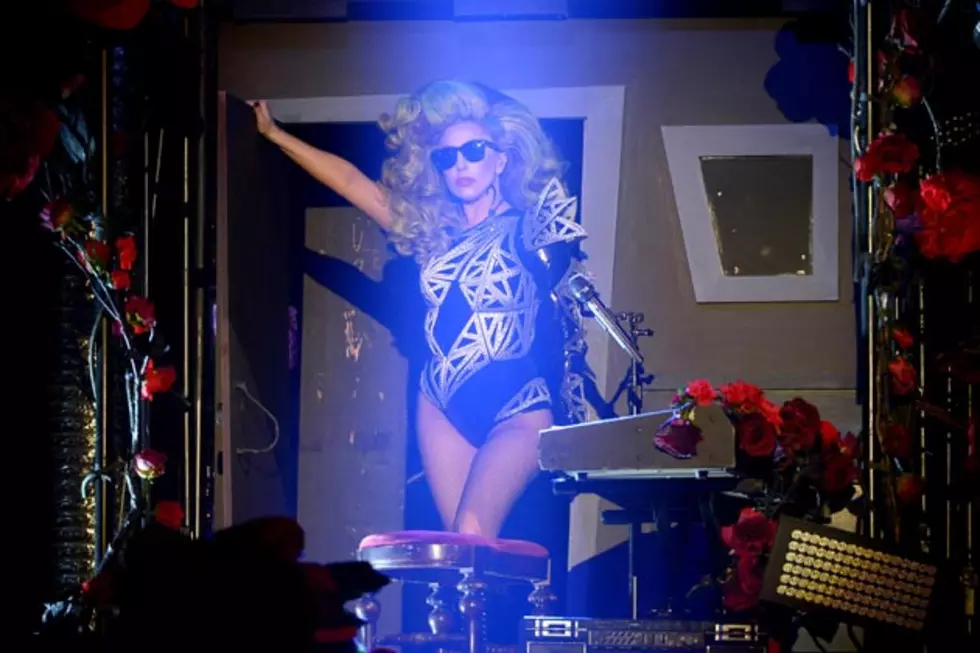 Listen to Bangin', '90s-Inspired Remixes of Lady Gaga's 'G.U.Y.'
Theo Wargo, Getty Images
Lady Gaga's new single 'G.U.Y.' often reminds us (and little monsters) of the Gaga we know and loved during the 'Fame' era. The song has gotten the remix treatment, courtesy of multiple knob twiddlers.
You can listen to four bangin' remixes that are ready for the sweat-soaked, bodies-pressed-against-bodies clubs. Each is unique and entirely different, but they all hold true to the spirt of Gaga's 'G.U.Y.'
The Wayne G Throwback Anthem remix is nearly eight minutes in length but it has a total early '90s, pump up the jam energy! If it doesn't have you moving and grooving, at least in your seat, well, you might want to make sure that your blood hasn't frozen to form ice!
The Lovelife remix is loyal, bringing elements of Gaga's voice to the forefront and enhancing her vocal, as opposed to merely accentuating and emphasizing the beats. However, we must say that the beat enhancements themselves are excellent. This might be our favorite of the remixes.
The KDrew remix is the biggest banger of the bunch. It's also possessed of a '90s energy and could totally have blasted at Ultra Music Festival last month and have fit right in with the sonics.
The Rami Samir Afuni Remix offers up some interesting percussive flourishes. This is one you want to enjoy with the accompaniment of headphones.
So there is a lot of "girl under you" going on here, but they are all interesting iterations of Gaga's latest. Go ahead and listen and pick a fave. We dare you.
Listen to Lady Gaga 'G.U.Y' (Wayne G Throwback Anthem Remix)
Listen to Lady Gaga 'G.U.Y.' (Lovelife Remix)
Listen to Lady Gaga 'G.U.Y.' (KDrew Remix)
Listen to Lady Gaga 'G.U.Y.' (Rami Samir Afuni Remix)